Red Dead Redemption 2, by all official accounts, is still about six months away. Who knows what we'll be seeing from it in terms of official reveals through the coming summer months? It's still up in the air whether Rockstar will attend E3, or any other major gaming conference coming up. But none of this has stopped the rumor mill from churning.
The latest iteration of a Red Dead Redemption 2 rumor has dropped today with an apparent screenshot from the upcoming western shooter leaking via the Grand Theft Auto forums. See for yourself: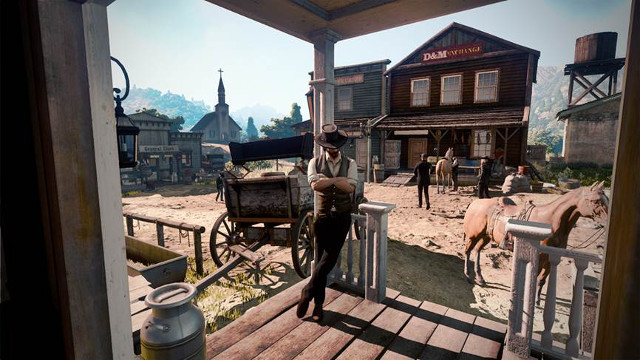 Of course, not everything is right with this picture. The person in the center of the image appears to be leaning on that railing, but he's definitely leaning more to his left that directly behind him. Not to mention that the shadow of his body doesn't line up with the shadow of the railing. His left toe also isn't touching the ground, which is weird.
Then the account that posted this image on the GTA forums was created just today and hasn't relayed where he found the image originally or posted at all since in any capacity.
That being said, there is a lot of detail in this image, which would make faking it a very difficult task. The topography of the sandy roadways, the horse and his straps/saddle, etcetera, all point to a level of quality not seen in most leaks, which are usually out of focus or second-hand.
And, it's worth pointing out that a screenshot from GTA V did leak in the same way via the GTA forums.
So, what do you think? Is this an errant fraud or the genuine article? Let us know in the comments section.