The Singaporean high-end gaming hardware company has revealed the Razer Blade 15 Dual Storage edition. This refresh of the laptop model now offers two kinds of storage as well as various other changes. It will be releasing in the United States in November 2018 and will retail for $1,599.
This new Razer Blade 15 Dual Storage Edition will feature a traditional hard disk drive as well as a solid state drive. However, the device has some lowered specs compared to its namesake model to allow for its (comparatively) lowered price. Razer has removed the 144 Hz display, vapor cooling chamber, and reverted back to Chroma backlighting technique for the keyboard. But consumers should not be concerned as various other specifications are still high-end.
The new laptop still features an Intel Core i7-8750H CPU. As for its graphics card, it has downgraded from the older model by having a  lower-end GTX 1060 Max Q graphics card. It features 16 GB of RAM and a 1920 x 1080 screen with a 60Hz refresh rate screen. This version of the Razer Blade 15 is also thicker than the other models. It is available to order right now.
In addition to this more less powerful device, Razer has also revealed some new versions of its bigger brother. The mainline Razer Blade 15 is now available in a "Mercury White" color scheme. This also gives the laptop an all-white-keyboard, non-illuminating logo, and black ports. It will be available in the same GTX 1060 and GTX 1070 Max Q graphics configurations. The new Razer Blade 15 will retail for $2199.99 and will be available in November. It will be limited edition and exclusively sold on Razer's official website.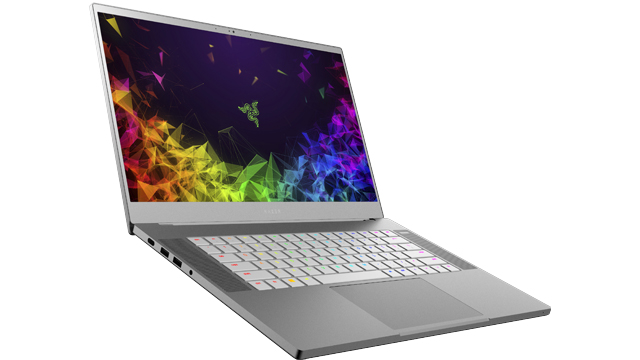 The original Razer Blade 15 was released earlier this year. It is a 15.6-inch gaming laptop with high-end specifications. These premium specifications include an Intel i7 processor and NVIDIA GeForce GTX 1060 or 1070 Max graphics cards.