The rumor mill is buzzing about former PS4 exclusive Horizon Zero Dawn gaining a PC release in the near future. While there's no official confirmation as of yet, that hasn't stopped devoted PlayStation fans from deriding the move. It has even gone as far as attacks on the would-be developers of the port, something that former Guerilla Games producer Sam Sharma won't stand for on the three year anniversary of the game's release.
ALSO: Horizon: Zero Dawn PC release reportedly on the way
In a tweet, Sam encourages the Horizon fan base to commemorate the release of the game to more potential players.
"If there's a rumour that some people on the PC get to enjoy a game they've missed out on for a while, it should be a cause for celebration, not derision, or attacks on the developers," Sharma said.
There has been much ire among console fans at the eroding barrier between platforms. PlayStation rival Xbox has even touted it as a major strategy going into next-gen, which could cause fans to lash out against Sony using the strategy themselves.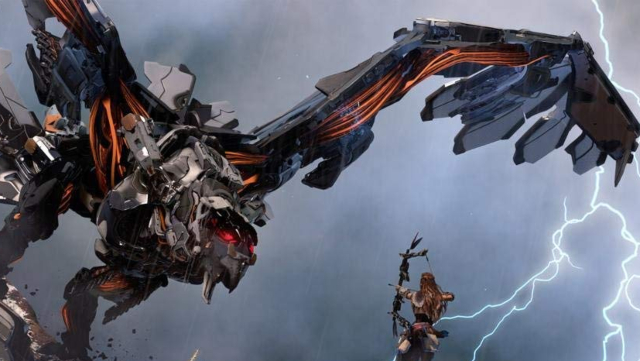 Horizon Zero Dawn isn't the first Sony exclusive to go over to the other side in recent months. Hideo Kojima's Death Stranding announced a PC release for a year after its debut on console with a port published by 505 Games.
Kojima Productions isn't a Sony-owned studio, but it would make sense that Sony had a hand in getting the engine onto PC (and possibly PS5 in the future.) Because of the investment and Horizon's similar tech, it may just be a case of the company wanting more return out of the time spent porting Porter Bridges onto personal computers.
Of course, it could just be a shift in the way Sony treats the PC and rival hardware in general. They've also recently announced that their MLB: The Show series will hit multiple platforms in the future, likely at the behest of the MLB. If that release and Horizon turns out to be a massive success, there's little incentive not to at least consider PC releases for PlayStation games going forward. Whether the fans can accept that reality or not is another matter entirely.