EVO Japan has revealed the prize money and supplementary prizes for its tournaments this year, with many in the fighting game community staggered at what's being offered for Super Smash Bros. Ultimate. While the competition's Tekken 7 and Street Fighter 5 winners will receive 1 million yen (roughly $9,000 USD), the Smash Ultimate winner will only receive a Nintendo Switch Pro controller with a "gold Smash mark."
Japan's restrictive laws and regulations surrounding esports often see developers footing the bill for gaming tournaments, due to competitive gaming being placed in the same sphere as gambling. This leads to prize pools being taken from ticket sales, which is the responsibility of the organizer.
ALSO: Rumor: The Order: 1886 sequel coming to PS5 and Xbox Series X
However, last year EVO Japan's winnings were handled by the tournament's sponsor. Also, Japanese esports tournaments are regularly funded by game developers, with some questioning why Nintendo wouldn't provide EVO with a more substantial prize as a result.
The prizes being offered by EVO Japan are outlined below, as revealed on the event's official site: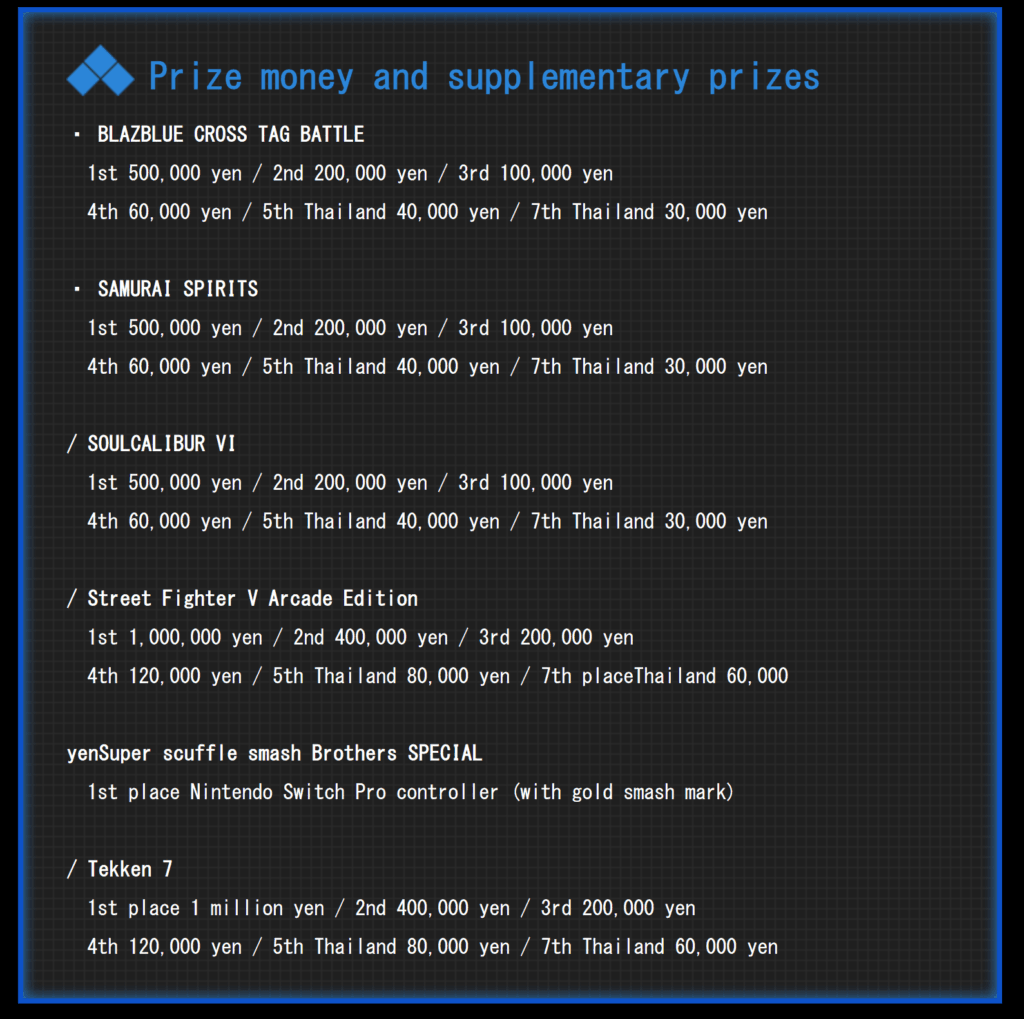 Smash Ultimate is the only game in EVO Japan's line-up that fails to offer a cash prize, with it also not offering additional prizes for runners up. As it stands, only the Switch Pro controller is being offered to the overall winner of the tournament.
EVO Japan's lack of support for Smash Ultimate has received plenty of criticism along the game's community. Pro Smash Bros player Gonzalo "ZeRo" Barrio tweeted: "When people tell me they wanna be a professional Smash Bros player… I always say, stay in school.
"The truth is that while Smash Bros is a popular game with a very big competitive scene, it doesn't have the developer support that essentially every other game has."