Drag queens and video games don't mix, right? Wrong. It turns out that the two worlds collide a lot more than many would imagine, with some drag artists even taking inspiration from their favorite gaming experiences and titles for their work. We caught up with a host of queens at this year's DragCon U.K. to see if they had any time away from their busy schedules to get gaming, find out what they were playing, and even see which Pokemon they'd have on their team before going up against the Elite Four.
RuPaul's Drag Race stars pick their favorite Pokemon and Smash Bros mains
Canada's Drag Race introduced the world to Chelazon Leroux during its third season, and it turns out that the fierce Two-Spirit performer is a Pokemon super-fan. Asked who she would have in her team if she was a Pokemon trainer, she told GameRevolution: "I would have, hello, basic gay, Mew! Not Mewtwo, she has a lot of trauma. Mew is just living her best life, and Sylveon, she really said trans rights for the community, and Mega Gardevoir, but shiny, because then she has a black dress."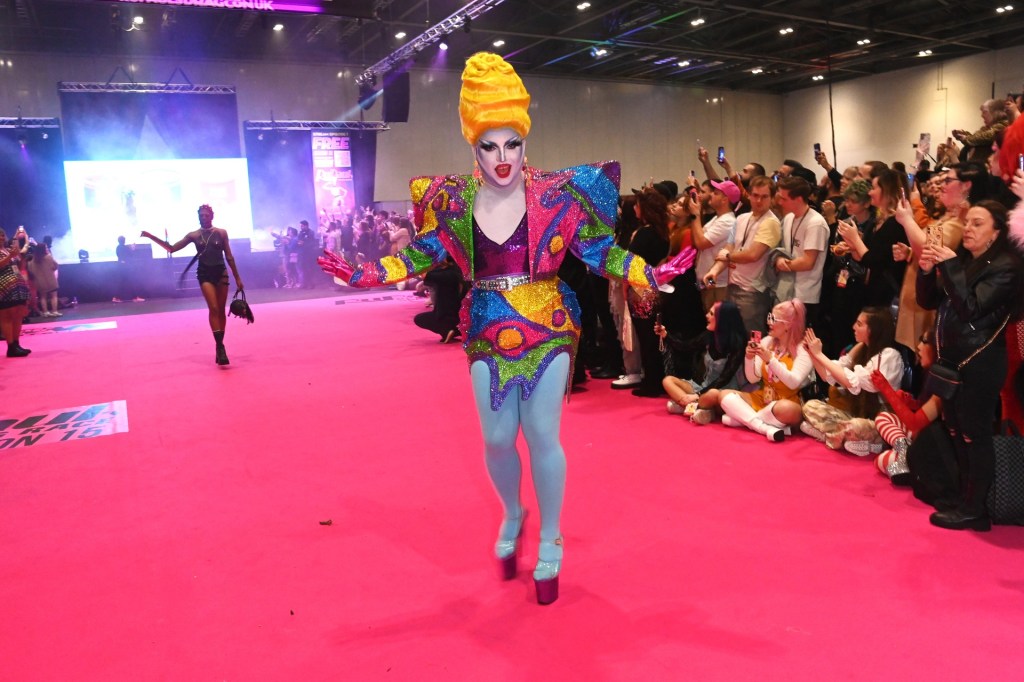 As for Drag Race U.K. fan-favorite Choriza May? She told us: "I always say I'm a Grass-type trainer. I love Chikorita, that's my favorite, that's my baby. So, I think a gorgeous Meganium with a Mega Evolution would be my one." Just don't ask her to look after your island in Animal Crossing: New Horizons, as she "was going on tour and needed something that didn't require me thinking. I haven't played it loads, I don't know if the animals die?"
The Nintendo Switch seems to be the console of choice for the Drag Race queens, as it's easy to take on tour and play on the go. Lady Camden pumped three hours into The Legend of Zelda: Breath of the Wild while waiting for their Monkeypox vaccine, while Krystal Versace was among some of the cast who bought a console to keep them entertained on the road.
"We're all [the Drag Race queens] nerdy queers who have to seek out our own fun realities," says Blu Hydrangea, the winner of RuPaul's Drag Race: UK vs The World. "I'm constantly playing the Crash Bandicoot remakes, me and my partner have competitions to see who can complete it the fastest. I'm currently playing Pokemon Scarlet and Violet, I thought I would wait until the bugs are fixed, but they're not!"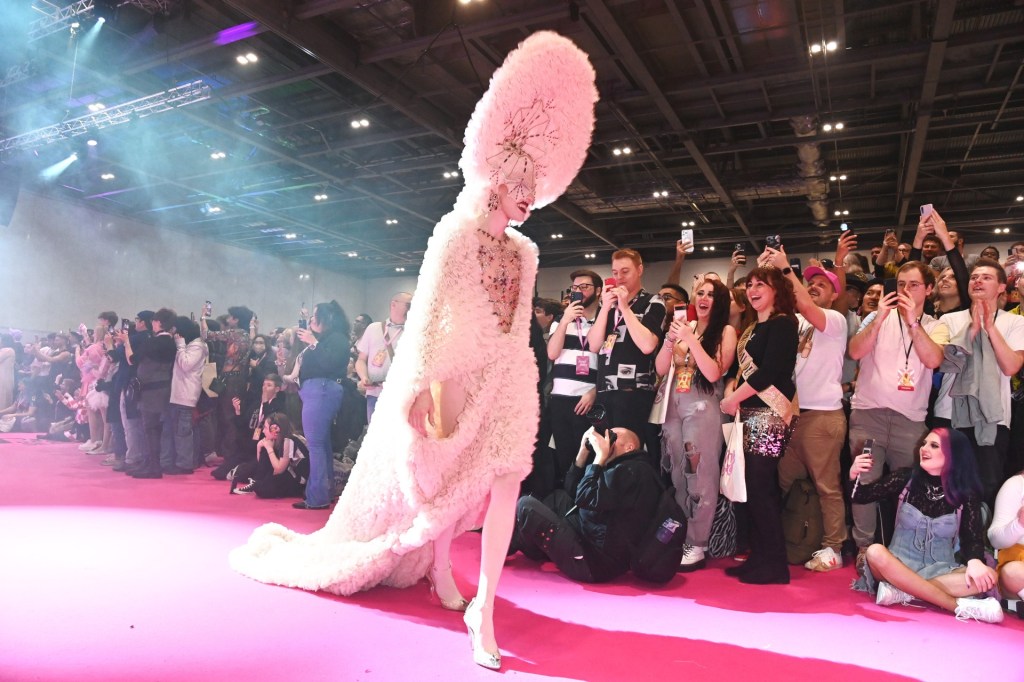 Super Smash Bros is another popular game for the queens. "I'm still a newbie," said Joey Jay, "[but] I'm whooping my boyfriend's ass. I don't have a main yet but I really vibe with Kirby." As for their close friend and fellow Drag Race superstar Utica? "My main if anybody is interested is Zelda, or Sephiroth, when he has his shirt off. Me and Kahmora Hall are playing Diablo right now, it's a treat. I'm so excited [for Diablo IV]."
RUPAUL'S DRAGCON UK took place at ExCeL London from 6-8 January 2023. Tickets are on sale for RUPAUL'S DRAGCON LA now.
Season 15 of RuPaul's Drag Race is currently available on MTV in the U.S. and is exclusively in the U.K. via the streamer of all things drag, WOW Presents Plus, with new episodes dropping on Saturdays at 2AM GMT. Subscribe at https://uk.wowpresentsplus.com/.