The Warcraft 3: Reforged terms of service have been revealed and it  has some bad news for the person looking to make the next Dota. According to one person's interpretation of the Warcraft 3: Reforged Custom Game Acceptable Use Policy, Blizzard Entertainment will effectively own anything you make with the Warcraft 3: Reforged map maker.
The Custom Game Acceptable Use Policy was recently updated and — believe it or not — actually read in full by some people. These people pored over the mountain of legalese and found some very troubling things, with one person collecting up a list of issues in a submission to the /r/pcgaming subreddit.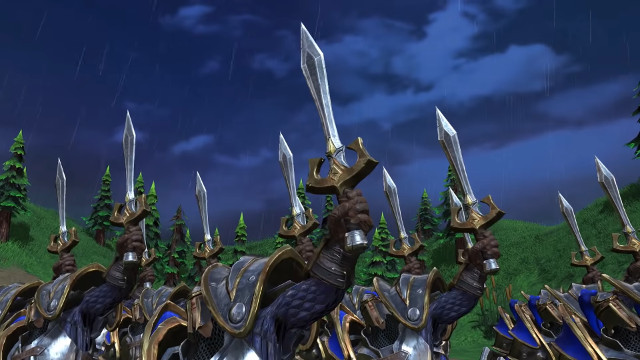 ALSO: Resident Evil 8 Wish List | What we want to see
"It seems that Blizzard [wants] to be prepared the next time a Dota or AutoChess pops up in their territory," the Reddit submission by /u/TheMarkie stated. "They look like absolute clowns now that two big golden geese have missed them by, despite having some of the most user-friendly modding tools out there, [and] also having the earliest."
Throughout the very lengthy post, /u/TheMarkie breaks down everything that's wrong with the policy. Here is one of many examples of worrisome language regarding the Warcraft 3: Reforged map maker:
Without limiting the foregoing, you hereby assign to Blizzard all of your rights, title, and interest in and to all Custom Games, including but not limited to any copyrights in the content of any Custom Games.
"This is NOT fine at all," the associated commentary stated. "By making the custom game (and agreeing to the terms), you basically waive your rights to be even credited. You, as an author or custom game developer, have even [fewer] rights than a Blizzard employee. Blizzard can ignore and disassociate you and your name from any Custom Game that you're involved with as they want, anytime they want. No negotiation, no acknowledgement."
There are many other issues detailed in the Reddit submission, so you should go ahead and give it a read if you're thinking of using the Warcraft 3: Reforged map maker. And if you're looking for something to test out a new kind of gameplay, it would probably be best to avoid Warcraft 3: Reforged.