In a surprise move, Microsoft has revealed Discord Voice chat integration is coming to Xbox Insiders today, the first step in enabling cross-console communication when playing cross-platform games. While Discord is only available to Insiders on Xbox Series X|S and Xbox One from today, the service will roll out to everyone "soon".
Using Discord Voice chat on Xbox, mobile, and PC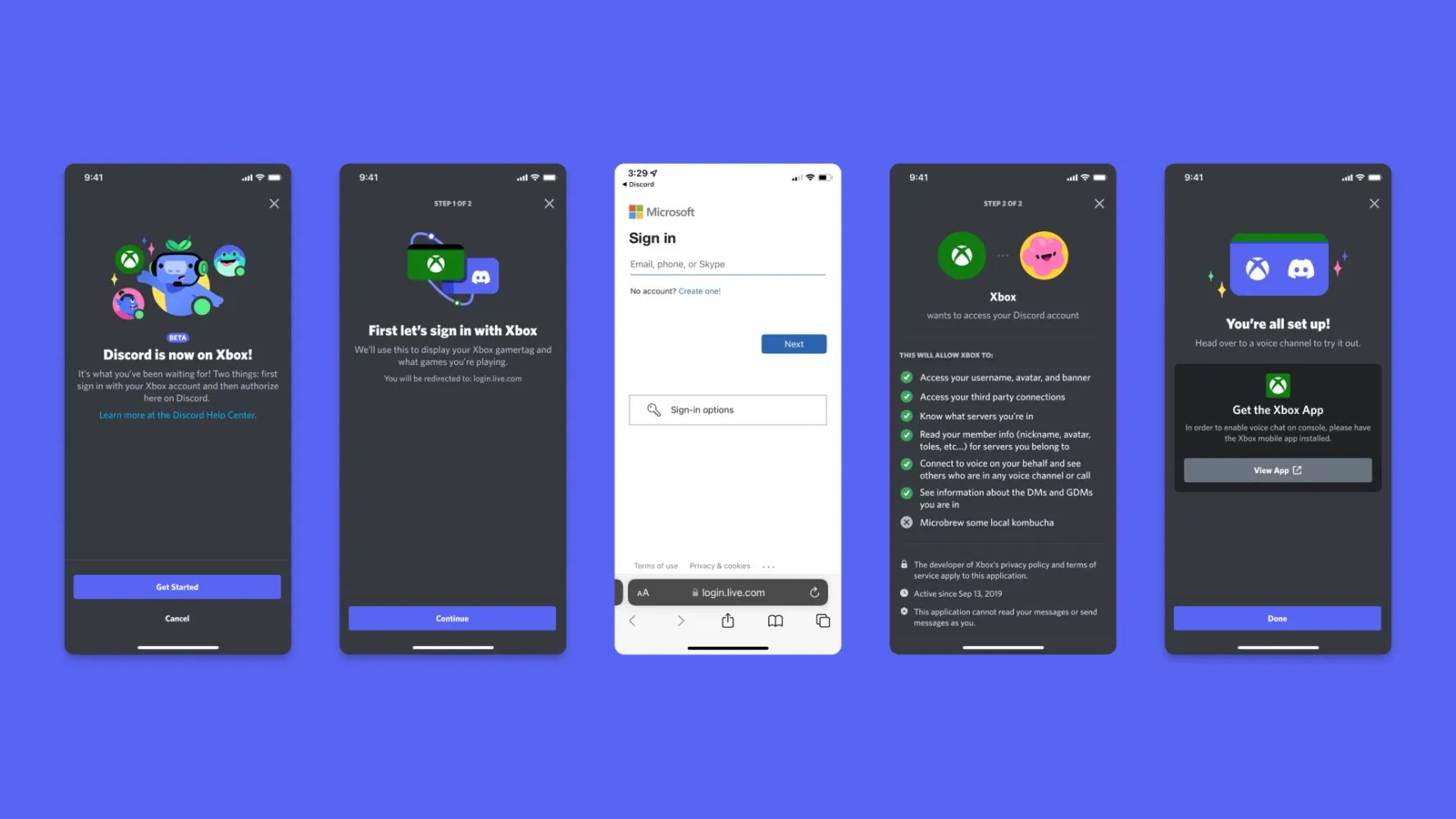 Discord Voice chat was already available on mobile and PC, but now that it has been rolled out to select Xbox Insiders on Xbox Series X|S and Xbox One, players can connect with friends through voice channels or group calls across all four platforms. Sound can be adjusted between Discord and gameplay, while players can still switch between Discord Voice and Xbox game chat too. With PS5 and PS4 thought to be receiving Discord integration soon, it's the first step in enabling cross-console communication for cross-platform gaming in games such as Minecraft.
To get the Discord app on Xbox, players will need to download the Xbox Insider hub and join the program. Only Xbox Insiders in the Alpha and Alpha – Skip Ahead rings have access to Discord today but you can become an Insider now to be eligible for it rolling out to other rings in future previews. Eligible Insiders will need a Discord account and the latest versions of the Xbox mobile app and Discord mobile app. The Discord mobile app is needed to scan a QR code to prove to Discord that the Xbox account is an Xbox Insider before linking the two accounts. Players will need to join chats on mobile before transferring them to Xbox to continue the conversation, which isn't an ideal situation but is better than nothing.
In other news, Do Revenge is a new dark comedy movie that focuses on the effects of bullying and will air on Netflix in September. Elsewhere, LA Times managed to stump readers with a Nintendo Switch avatars clue.