The first full-length trailer for Scream 6 has arrived, and there is a lot of action. Many have been left wondering if this could be Courteney Cox's character Gale Weathers' time to die, as she may have had one too many chances when going up against Ghostface. Others are looking for clues as to the killer's identity in the franchise's sixth installment. Here's what we discovered watching the new Scream 6 trailer.
What will happen to Sam and Tara in Scream 6?
Sisters Sam (Melissa Barrera) and Tara (Jenna Ortega) appear right at the start of the trailer, fleeing a murderous Ghostface and hoping to take refuge in a store. It's unsuccessful, as both a customer and store worker are murdered. This scene likely takes place right after the killer appears on the New York City Subway, which was showcased in the teaser trailer for the film, and again at the end of the new trailer, as the siblings are wearing the same clothes. If accurate, that's not good news for fellow survivor Mindy (Jasmin Savoy Brown), who is seen being attacked by Ghostface while riding the subway. Her brother Chad (Mason Gooding) is also stood in the carriage, as well as a new character played by Josh Segarra.
Elsewhere in the trailer, it appears Sam continues to struggle with being the daughter of one of the original Ghostface killers, Billy (Skeet Ulrich). She talks about having a "darkness" inside, in what appears to be a therapy session, and we also see her bloodied and holding a Ghostface mask, though it's close to impossible she's the killer in this film, unless she's working with a partner. She'll have to push those demons aside if she wishes to survive, as both she and Tara are prime targets for this new psychopath's slaughtering.
A moment from what is sure to be in the movie's final act sees a disheveled Sam tell Ghostface: "You want me, so let's finish this." Whether or not she can come out of that exchange with her life remains to be seen.
Will Courteney Cox's Gale Weathers die in Scream 6?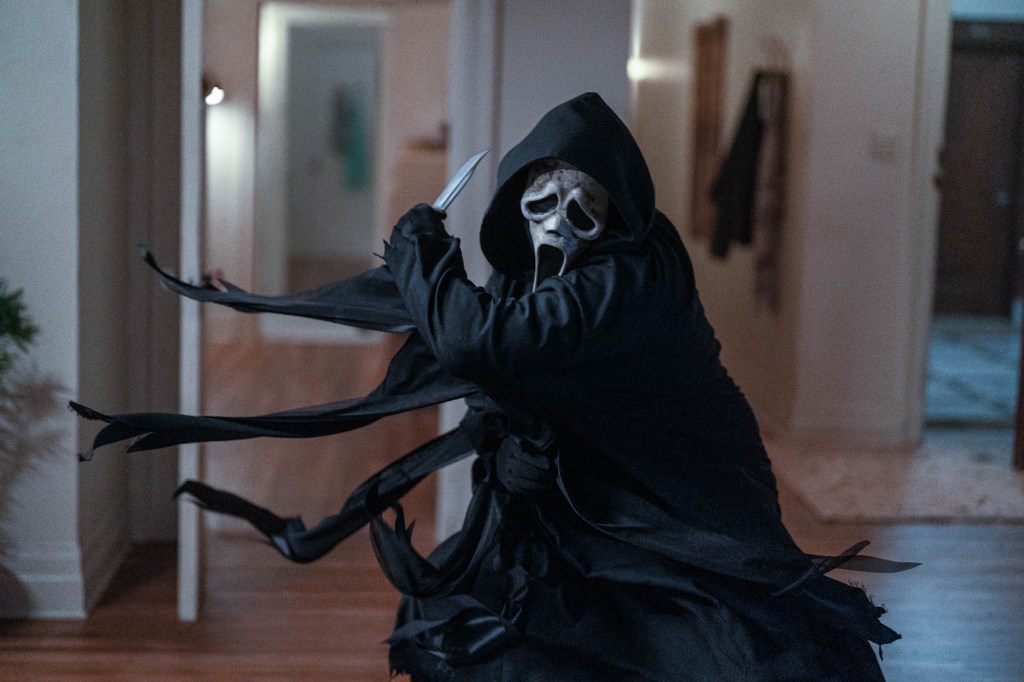 It's not looking good for Gale Weathers. As a legacy character, she is going to be a prime target of Ghostface in Scream 6. We hear the killer speak directly to a frustrated Gale in the new trailer, promising that they're unlike any of the people she's faced in the past. As she's on the phone to them in what appears to be her New York apartment, we see a male character in the background walking towards her, also on the phone, before being grabbed from behind and dragged away.
"You know you're like, the tenth guy to try this, right? It never works out for the dipshit in the mask," Gale taunts, before Ghostface tells her that "there has never been one like me," as they are "something different." It's at this point, the man grabbed by Ghostface is thrown through glass shelves in the apartment, and Gale is attacked. Her survival rates diminish when she unloads her pistol into a door rather than the killer, and they burst through, shoving her gun aside and swiping with their knife.
Who is Ghostface in Scream 6?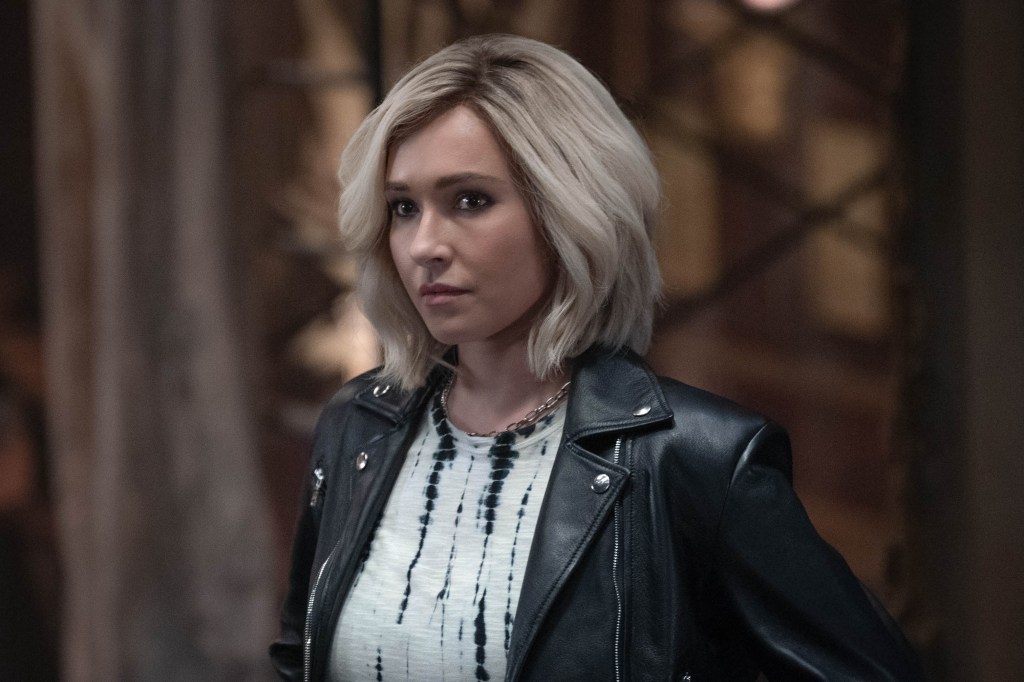 "This isn't like any other Ghostface," says a returning Kirby (Hayden Panettiere), before fans get their first glimpse at the new killer's "shrine" to the Ghostface killers of years gone by. Some may theorize that this points to Kirby as the killer. Never before has a survivor of a former Ghostface killing spree become the person behind the mask. Could that be the "difference" that Scream 6's Ghostface talks about?
Of course, that could all be a distraction. The person, or people, behind the mask, could simply be high on their own stock. Sure, they seem rich enough to have an entire warehouse dedicated to Ghostface, which would make them different to the majority of killers we've seen before, but what if they're just another disgruntled youngster mad at the world, hoping to carve out a legacy in whatever way gets the most attention? All bets are off.