ANDA SEAT DARK DEMON GAMING CHAIR REVIEW. We're back again with another big gaming chair review. While the Dark Demon isn't as large as the Fnatic Edition (review here) or Kaiser (review coming soon), it's still a formidable-sized product that delivers a more traditional gaming chair aesthetic and sitting experience. This is the GameRevolution review.
Easy does it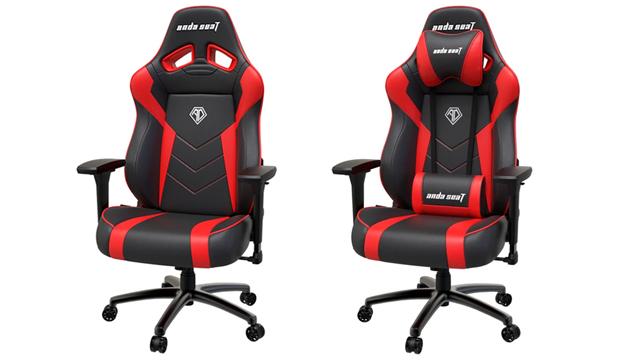 Even if you're new to the gaming chair building scene, the Anda Seat Dark Demon can be put together in around 15-20 minutes. The clear instructions make assembly a breeze, with the only tricky bit being bolting the wheelbase to the chair. While I handled it fine alone, asking for another pair of hands could make the job easier.
Buy the Anda Seat Dark Demon gaming chair on Amazon here.
If it's not immediately obvious by the size of the box, the Dark Demon is a big lad. It's a chunky chair that sits between the M sizing of the Jungle and the XL sizing of the Fnatic Edition and Kaiser. The Dark Demon does the job of handling weightier bodies with good support, without taking up a ton of room. This is ideal for larger people who don't have the space for the XL chairs.
Go big or go home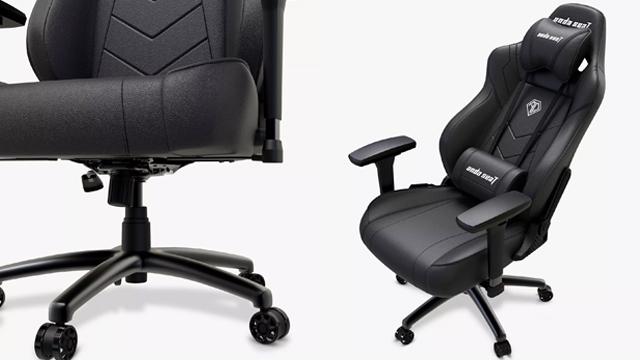 At 6'7″ and 110 kg, I find that my body is a good test for these larger gaming chairs. Even at the full 160-degree recline, the Anda Seat Dark Demon successfully supports me with no risk of tipping. For those that like to lie flat in their chairs for whatever reason, the Dark Demon delivers nicely.
The recline is easily adjusted with a lever on the side. It's easy to switch from an upright sitting position to a relaxed recline in a matter of seconds. Further adjustments can be made to the chair's height, rocking motion, and armrest position. The Dark Demon uses Anda Seat's "4D" armrests, with four planes of motion.
A firm choice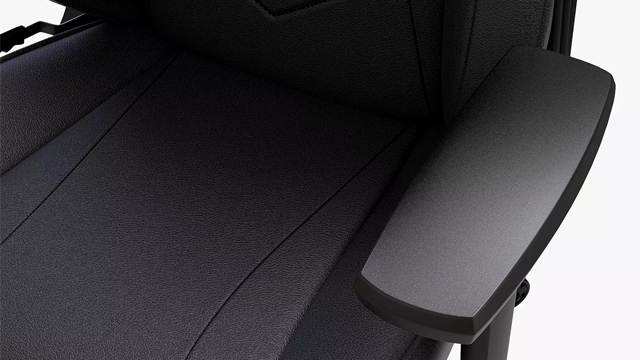 At first glance, the Anda Seat Dark Demon might look like it's going to be super squishy. The PVC leather covering generally exudes this quality, but this chair is actually surprisingly firm. This makes it ideal for scenarios where posture is important, like working in an office environment. However, when it comes to kicking back to relax, the firmness may be a turn-off without some additional cushioning.
Anda Seat does provide two pillows with this chair: the large-size memory foam neck pillow and medium-size lumbar pillow. While I'm a much bigger fan of the larger lumbar pillows supplied with other Anda Seat chairs, the medium-size is sufficient enough.
I mentioned using this chair in an office environment and, should you go with the black color, I think the stealthy look would blend in nicely. Of course, there's also the black and red variant that I reviewed, which successfully achieves that gamer aesthetic that many folks love.
Anda Seat Dark Demon Review: The final verdict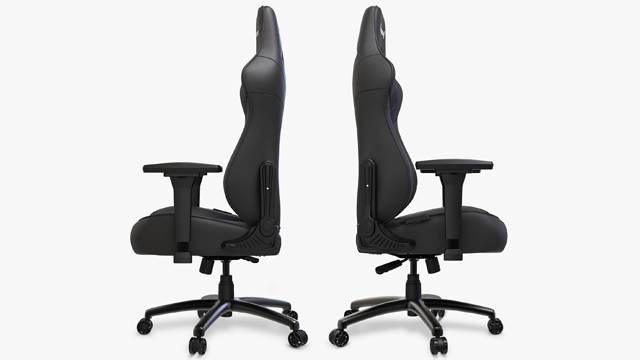 At a normal price of $399.99, the Anda Seat Dark Demon is a little cheaper than most branded flagship gaming chairs out there, but it's still a considerable investment. With a lifetime warranty on the steel frame and two years on parts, there's at least some peace of mind to be had. Thankfully, the Dark Demon delivers what I would expect from a reclining gaming chair with an additional firmness that makes it suitable for use at a desk. It's the best of both worlds.
For those reading this review as it goes live, there's currently a $100 discount when buying through Amazon.com. That's a 25% discount with the reassurances that buying through Amazon brings.
Even at full price, the Anda Seat Dark Demon is a great option for those looking for a large (but not too large) gaming chair that can be reclined way back for gaming and movie-watching, but also set upright for working away on a keyboard. That's a winning combination in my books.
---
Anda Seat Dark Demon review unit was provided by Anda Seat (US) / Anda Seat (UK).