XGIMI Elfin projector review.
Big-screen gaming and TV watching is the endgame for many of us and projectors are one of the best ways of achieving that dream. With modern advances in projector technology, it's now possible to have a large high-quality projected image in a relatively small space. What's more, it doesn't have to break the bank and can be a legitimate alternative to a traditional TV, assuming the room can become dark enough. Portability, too, is another factor. Enter the XGIMI Elfin for review today, which aims to deliver in all of these areas.
In the box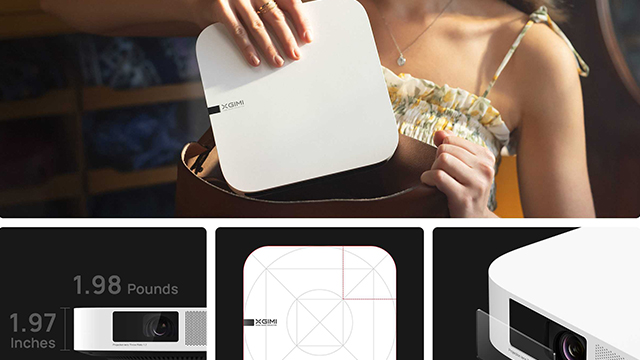 The projector comes in a surprisingly small box, hinting at the overall compactness of the product. It has the projector itself inside, along with a power adapter, remote control, and paper leaflets. It's a clean unboxing experience free from any fluff.
The setup is equally simple, with an HDMI input inviting a games console, Fire TV Stick, or anything else you would want to project onto a wall or screen. Or, there's the option of using the built-in Android TV, which boasts all of the usual apps, either natively or through workarounds. I mention "workarounds" as that is what's necessary for applications like Netflix.
Buy the XGIMI Elfin projector on Amazon.com here.
Using Android TV on the XGIMI Elfin is made easy thanks to the remote, which is a sleek, well-shaped bar. There's a Google Assistant button that gives it the only pop of color. Otherwise, it's fully white and black, matching the projector unit well. The required two AAA batteries are not included, however.
Features and my experience
Though I'm experienced with Android and using workarounds to install unsupported apps, I found it easiest to just plug in my Amazon Fire TV Stick and PS5 via a splitter and bypass Android TV entirely. I have a lot of Apple devices and they have never played nicely with Android TV. For those who have an Android device, however, the process will be much smoother as Chromecast is built-in. Happily, the XGIMI Elfin took everything I plugged into the HDMI and projected it without issue.
Once booted up, the Elfin quickly sets itself up with Intelligent Screen Alignment, Auto Keystone Correction, Intelligent Obstacle Avoidance, and an impressively quick Auto Focus. This all combines to make for a rapid setup process, meaning I don't have to worry about moving it around to a new spot and waiting an age for it to reconfigure.
Capable of an 80″ projection from a range of just 2.1 meters, the Elfin is superb for those with a smaller-than-average room. What's more, it can be mounted to the ceiling, which really boosts its flexibility. I set my review unit up in my bedroom, where there's currently an empty space that we were planning on filling with a TV. Though we have windows, we found the brightness of 800 lumens to be plenty enough for a very clear image with our blackout curtains and blinds pulled down. However, even with the curtains open just after sundown, the image is still impressively clear, though a little more washed out.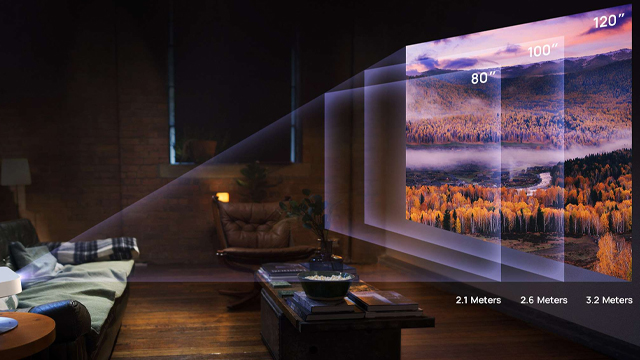 Budget projectors have come an impressively long way in recent years, and while the XGIMI Elfin's 800 lumens pales in comparison to more expensive units pushing 2,000+, I'd consider it a sweet spot in terms of price and quality. So long as the sun isn't shining into the bedroom, I'd be more than happy to use that Elfin for normal TV show viewing, regardless of the time of day. That's a huge win when you consider what a stickler I am for visual quality.
The Elfin claims to be the brightest projector in its size. It really is small and slim, too, making it super portable — albeit sans battery — and easy to put away after a movie-watching marathon. It also means it's easy to move to a friend's home, especially with how lightweight it is.
Gaming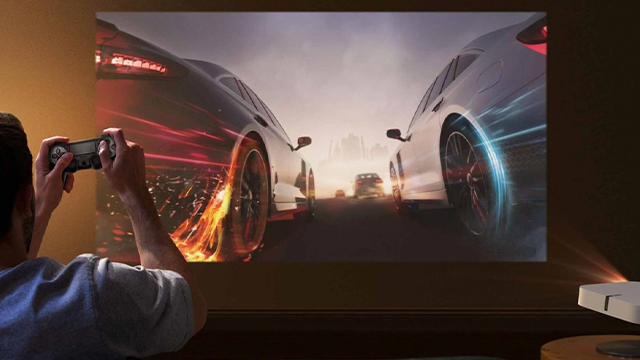 Of course, GameRevolution.com is about gaming first and foremost and I'm glad to say that the XGIMI Elfin projector satisfies here, too.
Though there's the limitation of it being 1080p, the massive projected image outputted by the Elfin is still fantastic for video games. Playing Call of Duty: Black Ops Cold War on the biggest screen I've ever had in my home was a joy. I activated the "Game Mode Boost" to limit any latency and I was very impressed with the result. The projector is also fantastic for games with split-screen modes. It Takes Two looked and played like a dream, as did Halo games.
It's great to see XGIMI targeting the Elfin not just at movie and TV watchers, but also gamers. While we pushed the image size to just above 100″, the Elfin's marketing materials show it hitting 200″.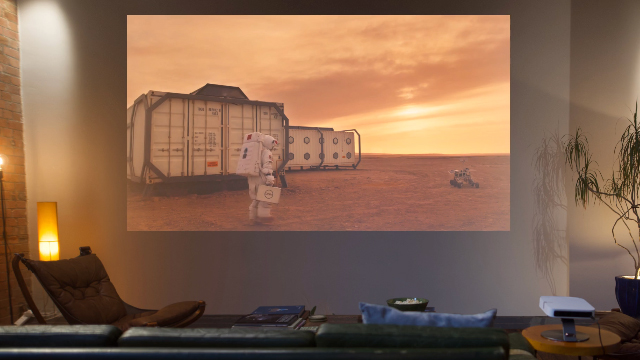 While the sound outputted by the Elfin's speakers is serviceable and loud enough for comfortable watching, it is missing that extra "oomph" that comes with dedicated speakers. For such a slim unit, I'd say this is pretty expected. It gets the job done, but investing in a low latency wireless audio solution would be best.
The machine itself is pretty quiet, too. Again, considering its size and the limited cooling available in that size case, XGIMI has done well to minimize the noise.
XGIMI Elfin Review: The final verdict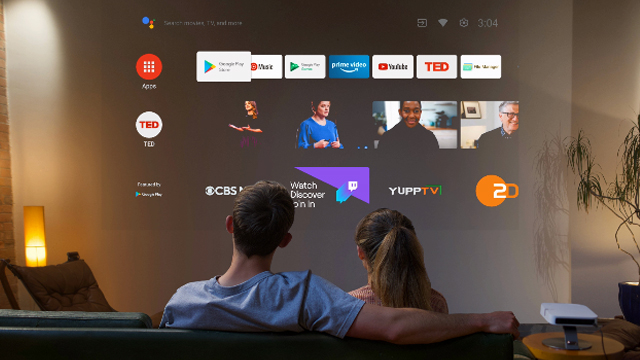 At $649, the XGIMI Elfin is competitively priced when compared to other 1080p projectors out there. The 800 lumens is significantly higher than the budget 300 lumens I had previously used, so the price and quality on offer meld to make for a compelling option. What's more, XGIMI's support for not only great movie and TV viewing, but also gaming, is certainly appreciated by me. It's capable of doing it all for a rated 30,000 hours lifespan.
For those in the market for a big-screen experience that can be put away or made portable with ease, the XGIMI Elfin is impressive in many aspects and is well worth considering.
---
Elfin projector review unit was provided by XGIMI.