While we know little about the Call of Duty 2020 project, little details are beginning to slip through the cracks. Rumored to be being developed by Treyarch and falling under the developers' Black Ops series, the game director over at Treyarch has taken to Twitter to answer the question to "will there be jetpacks in Call of Duty 2020?" In this guide, we'll take a look at whether there will be Call of Duty 2020 jetpacks or not.
Will there be jetpacks in Call of Duty 2020?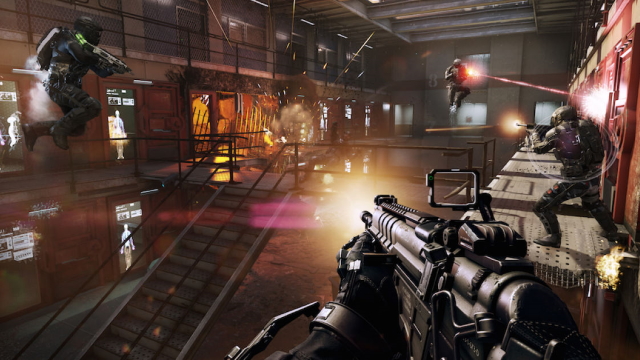 As stated above, the Treyarch game director (David Vonderhaar) took to Twitter to let the world know if there will be Call of Duty 2020 jetpacks. Will there be jetpacks in Call of Duty 2020? No. This is the simple answer Vonderhaar gave when answering a fan's question on Twitter. As you'd expect, this response was met with both agreement and disagreement. Jetpacks in Call of Duty do seem to split opinion.
NO.

— Vahn (@DavidVonderhaar) January 5, 2020
In the same thread linked above, in good humor, Vonderhaar explained his feelings further by adding that fans have "such short-term memories," explaining how he was "hung… from the highest branch" for the jetpacks in Black Ops 3. This was in response from a user letting Vonderhaar know that they think "jetpacks will revive COD."
It seems as though people are torn over the faster-paced gameplay of the Call of Duty titles that feature jetpacks and the slower boots on the ground experiences of others. While Vonderhaar's comments could well be taken as that there won't be jetpacks in the next Call of Duty, the director threw a spanner in the works later on.
Taking to Twitter again, Vonderhaar responded to a post from dexerto.com which details his "no jetpacks" stance by claiming that he "confirms there will be 'no jetpacks' in Call of Duty 2020." Vonderhaar's response, again, is short and sweet: "Did I? I love tabloids." Now we don't know where we stand. We could all be being trolled by Vonderhaar here. Time will tell if we'll be flying through the skies in Call of Duty 2020 on jetpacks or not.
Did I? I love tabloids.

— Vahn (@DavidVonderhaar) January 5, 2020