Team Ninja's sequel to 2017 Soulslike Nioh is almost upon us. As you physically and mentally prepare yourself for the challenging gameplay of Nioh 2, however, be sure to set aside a moment to consider the game's story. Whether you're a total newcomer or an old hand, it's important to ponder: When is Nioh 2 set? In addition to, perhaps more importantly: Is Nioh 2 a prequel?
In this guide, we'll equip you with all the valuable knowledge you need to venture into the brutal world of Nioh 2 clued up about its setting, time period, and narrative.
Nioh 2 Setting | Is the sequel a prequel?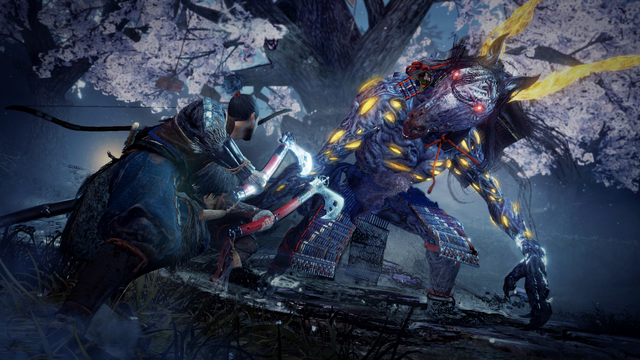 If you've read GameRevolution's Nioh 2 preview, you're probably eager to get stuck in once the game launches on PS4 come March 13. It's a good idea to brush up a little bit beforehand so that you know what you're walking into, though.
ALSO: Nioh 2 Preorder Bonuses | Special and Deluxe Edition
Nioh 2 takes place in Japan during the tumultuous Sengoku period, specifically the year 1555. It's a prequel to the original game in which you don't reprise the role of Nioh protagonist William Adams. Instead of the English navigator, you play as a custom character that's part yokai. This means that you'll be able to draw on demonic powers and utilize new combat techniques that were never possible in the first game.
According to the developers, Nioh 2's ending will lead into the beginning of the first Nioh to an extent. This is great news for anybody that still hasn't played or finished the original, ensuring that there's little danger of spoiling narrative beats by playing the new title first. Since Nioh is a big game in terms of both its length and breadth, this definitely takes the pressure off anybody that was looking to finish it up before diving headfirst into Nioh 2 next month (like yours truly).