Yesterday, we talked about a very short 6 seconds of Godfall gameplay revealed from an internal trailer clip. Now, the full Godfall trailer leak has been dropped by the same Redditor, giving us insight into what we can expect from this upcoming game for PC and PS5.
First announced late last year, Godfall is a game that looks like it fits well into the Souls-like subgenre. (That means it's similar to games like Dark Souls.) Originally revealed during The Game Awards, a trailer established the basics of the universe: you and up to two of your friends can don some fantastical armor and beat the heck out of bad guys with magical weapons, score loot, and save the world. It's a pretty standard setup, but the trailer from the show didn't reveal any gameplay.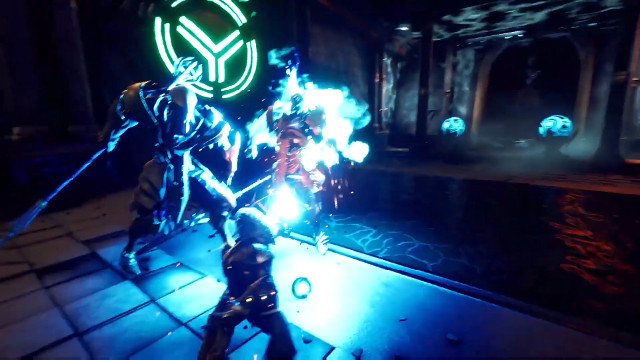 ALSO: Dying Light 2 delayed with no new release date given
Now, an unreleased trailer that was reportedly created in early 2019 has been leaked onto Reddit by the same person who gave us the previous six seconds of gameplay. This newer trailer shows a lot more action. Big, colorful battles full of massive sword swipes and blazing magical blasts seem to be the centerpiece of this upcoming game, so it seems like fans of the Dark Souls games will find something to love in the full Godfall trailer leak.
It should be noted that the Reddit submission which revealed this trailer states that this isn't representative of the final quality. While it is pretty good looking, it's obviously not the finished product and likely hasn't had the level of optimization we should expect for something that was intended for public release.
That said, even this reportedly unoptimized full Godfall trailer leak looks pretty darn fantastic. It seems like it'll be a solid Souls-like that will make a fine addition to the PS5 launch lineup. You should be able to get your hands on this game sometime in late 2020.
[Godfall] [Video] – Full Internal Early 2019 Teaser. Metacritic Journos Scores are a Joke, No this Teaser does not Represent the End Quality. Remember "Get woke go broke" from PS4