The A Man Called Otto Rotten Tomatoes score is in and the results are mixed for Sony. A Man Called Otto reviews add up to one of the lowest numbers for a Tom Hanks movie in the last few years, beaten only by Disney's Pinocchio remake. However, audience reviews paint a different picture, much as they did with Willow and Wednesday.
A Man Called Otto reviews: "a formulaic American remake"
The Rotten Tomatoes critics' score for A Man Called Otto currently stands at just 67% from 46 reviews. This is possibly not the final score as more reviews may roll in before or after the movie's general release date of January 13 in the U.S. It's also certainly not the lowest Rotten Tomatoes score of Tom Hanks' acting career but it's the third worst of his movies in the last five years — only Disney's Pinocchio remake and The Circle scored lower.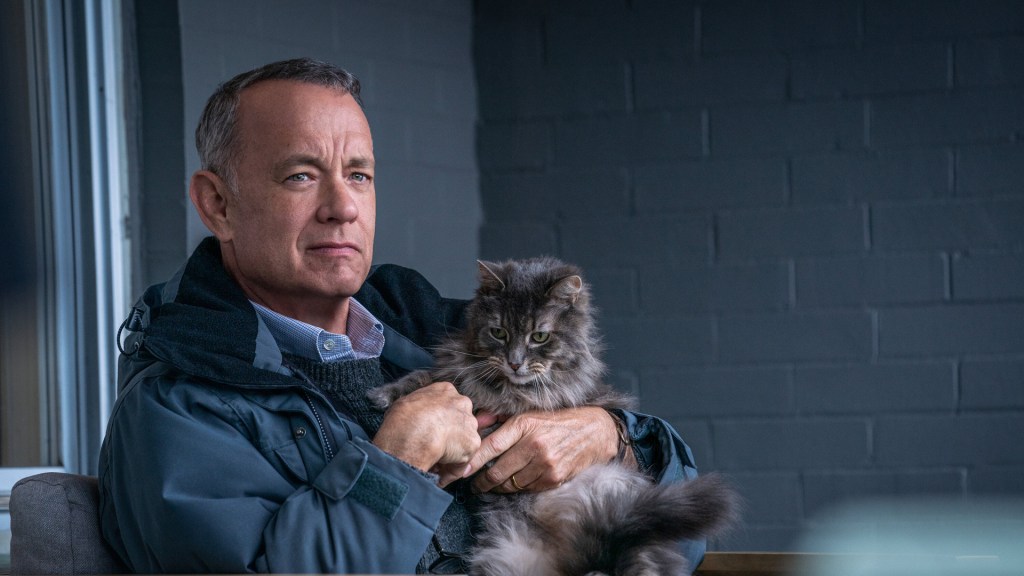 There are plenty of reviewers who liked the film, such as MovieWeb, which calls it "a sentimental story that treads sappy, but wins you over." However, there were many positive reviews that had negative things to say, such as calling it predictable, unambitious, or even formulaic. Many praised Hanks' performance as Otto.
The actual negative reviews, on the hand, frequently refer to it as inferior to the Swedish original book and movie, A Man Called Ove. Culture Mix, for example, says that A Man Called Otto "bulldozes over the realistic charm" of the original and that it is "heavy-handed in portraying issues that deserved less Hollywood phoniness and more authenticity."
The audience score is currently a little kinder towards A Man Called Otto, standing at 86%. These audience reviews are in because the movie had a limited theatrical release at the end of December 2022. It doesn't go on general release until January 13 in the U.S. so that score will likely change when it does. It likely won't get as high as Puss in Boots: The Last Wish or Black Panther: Wakanda Forever, however.