Whether you're just an average gamer or an industry bigwig, video games offer up plenty of horrifyingly stupid moments. Here are the 11 most worthy of that renowned gesture of failure.
---
10) Getting Sent Back Three Hours Because You Didn't Save
Let's start with an easy one! Everyone's been there, everyone's done this, but it doesn't change the fact that when it happens to you, you feel like a total ass. Press the Start Button. Select Save Data. Don't repeat the previous few hours of the video game you're playing. How hard is that?
9) Demonstrating Any Wii Game On-Stage At E3
Haven't we learned our lesson yet Nintendo? When a developer or executive is on-stage at E3 waving a Wii-mote around or trying to check the Wii-mote's batteries while the on-screen character just sits there staring at the audience, the rest of the audience brings their palms slowly up to their faces.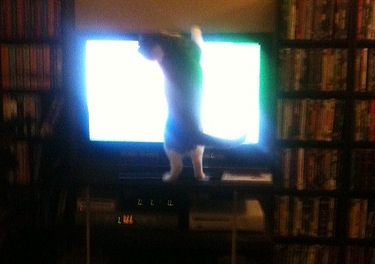 8) Parents Who Walk In Front Of The TV Screen Knowing Full Well You're Playing A Game
I sometimes think cords were the better way to go. It at least gave you the opportunity to trip the Neanderthals who raised you if they crossed in front of your vision. My parents would act like they were getting shot when they stood in front of the TV, even if I was playing Mario Party.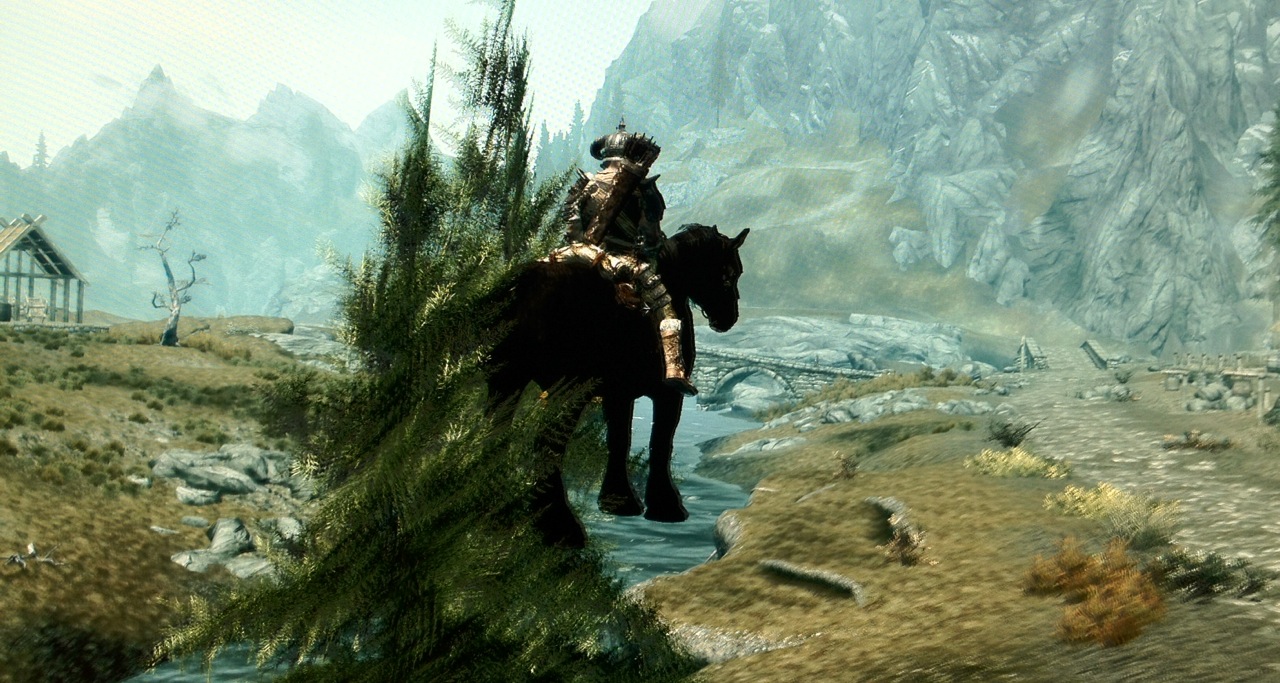 7) Day 1 Patches That Don't Really Fix Things
In this brave new world of developers and publishers with magical abilties to fix games and add content to games despite the fact that you already bought and took home the physical media the game came on, nothing can be more miraculous than the Day 1 patch. Yes, for some it spells doom and gloom (this game must be broken!), while for others it's the knowledge that an issue was identified and fixed. Of course, you won't be able to keep from dropping your head to your hands when a Day 1 patch actually breaks a game further.
6) Ridge Racer, Facepalm Worthy Since 2006
Hey, we love Kaz Hirai. He's a nice guy and all, he sure has done some things with the PlayStation brand for Sony. Still, anyone watching at home couldn't decide if they should hide their eyes in shame or just accept the crushing blow Hirai had dealt the franchise that day. Either way, palms were on faces.
Up next, the Top 5!
5) Where Do I Hit It For Massive Damage Again?
Double dipping in the Sony E3 2006 press conference seems so natural when you're putting a list of epic facepalms together. Who knew Sony had a whole lineup of dudes ready to shove their foots in their mouths on stage? While the battles in Genji might not have been as historically accurate as originally claimed, the pain felt real after gamers everywhere collectively slapped their hands to their foreheads.
4) Peter Moore Pumps It Up To 11 On Stage
"Dude, what the fuck man. We had a totally perfect score going on here. If we're ever on stage again playing Rock Band you'd better not fuck our score up. OK, man? Now start packing the van, Peter." – Actual quote from Alex Rigopolous after the stage performance
"Face, meet palm." – Everyone watching.
3) Anything With The Kinect
This is not the time, nor the place for stuff like this. C'mon, people! You do rehearse this stuff right? You realize what it looks like, right? Also, that Kudo guy just seems like such a douche, right? I'd slap him if my palm wasn't so busy keeping my face warm.
2) Uh… Um… This Guy.
Oh, dude, c'mon…. just stop. When you were born the doctor didn't slap you or your mother. He was too busy hiding his face from the shame.
1) Xbox Live
All parties involved need to be removed from the human genepool. Let's just hope their personalities will naturally take care of that for us. I just… I can't keep going. Thank God, this is the end of the list.