ASTRO A10 CALL OF DUTY: BLACK OPS COLD WAR REVIEW. Astro headsets are usually pretty decent but can be quite pricey and that can limit their potential audience. Call of Duty, on the other hand, has a huge audience. Despite those differences, the Astro Call of Duty Black Ops: Cold War A10 headset is a marriage of both companies. And in this marriage, Astro has created a decent budget headset with the absolute essentials worth it for those with value in their crosshairs.
A headset built to take CoD 'rage-spikes'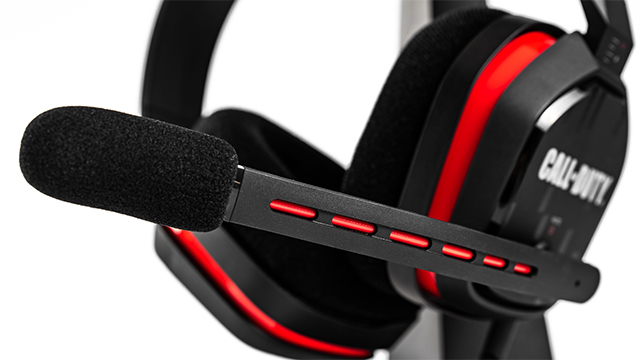 This specific version of the Astro A10 is not too unlike the other iterations of the A10. It's a wired-only headset with a 3.5 mm jack, detachable cable, and a (surprisingly clear) flip-to-mute microphone with a durable core that can take a fair bit of punishment. There are also 40 mm drivers inside that give a great audio soundscape, especially for this price.
While standard, that's a good set of base features to carry over. The ubiquity of the 3.5 mm jack allows it to be used with almost any current (and future) console and a fair bit of mobile devices. The included cable is long and even has a handy volume dial for some quick fine-tuning. And when combined with the flip-to-mute mic (which even comes with a convenient small pop filter), it results in a headset that gives users plenty of easy-to-reach options to change their audio settings.
This version of the A10s is also just as sturdy as its predecessors. They are still surprisingly durable and can curl and twist far more than most other headphones. It's still alarming to bend and flip one cup next to the other like some sort of audio hardware contortionist and while that's not a normal way to use it, it does yield a sense of relief and shows that it is built to last. It's oddly fitting that the Call of Duty headset can take more than a few rage-spikes into the ground, even if other A10 headsets do the same thing.
That Call of Duty flair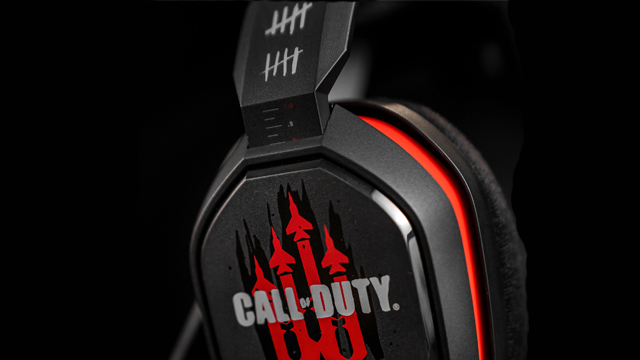 The minor additions and changes still put it fairly in line with the other A10s and the Call of Duty branding is what sets this specific version apart. It comes with a smooth blend of black and red hues, which are immediately eye-catching, but not gaudy and go with the more colorful aesthetic of Cold War's branding. The red is sparingly used enough for emphasis and contrast. It's a popular color combination for a reason and is shows well with the slick and minimalist jet and bomb mural on the right cup.
There are even small touches that are worth admiring. Ticks on the right side of the headset indicate some sort of kill counter that's commonly seen on some helmets in war films. Altimeter markers are where the adjustment markers should be, matching a helpful purpose with a fitting reference. The new pop filter for the mic is also a feature that matches functionality with its Call of Duty roots.
Each headset also comes with a code for an Astro weapon charm in Black Ops Cold War. However, since the game is not out yet and Astro hasn't shared what it looks like, it's impossible to know if it is something you'll want dangling from your preferred firearm. Regardless, it's a welcome bonus and will likely suit people who want a Call of Duty-branded headset.
Astro A10 Call of Duty: Black Ops Cold War Review | The final verdict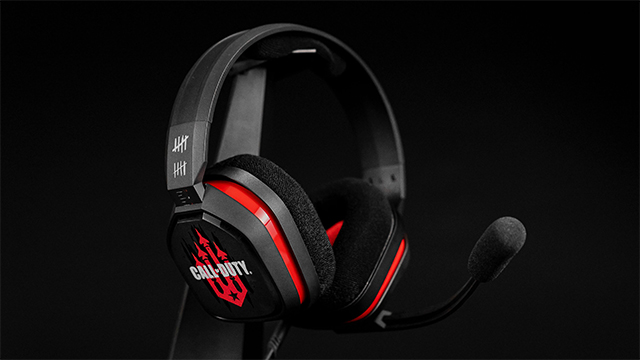 The Astro A10 Call of Duty: Black Ops Cold War headset is not a top-of-the-line piece of audio equipment that more hardcore players would aspire to get. There are headsets for them and, more importantly, this is not trying to be that. Instead, it's trying to balance affordability and functionality and does so incredibly well. The audio and build quality are there and at a $70 price tag that make it a good headset for anybody even if it isn't the best headset for everybody.
---
Astro A10 review unit provided by Astro.