The Roccat Vulcan II Max is difficult to miss with its incredible RGB flair, enhanced by the floating keycap design and translucent wrist rest. It certainly looks great, but how does it perform? And is it worth the steep price tag? Here is my Roccat Vulcan II Max review.
Maximum effort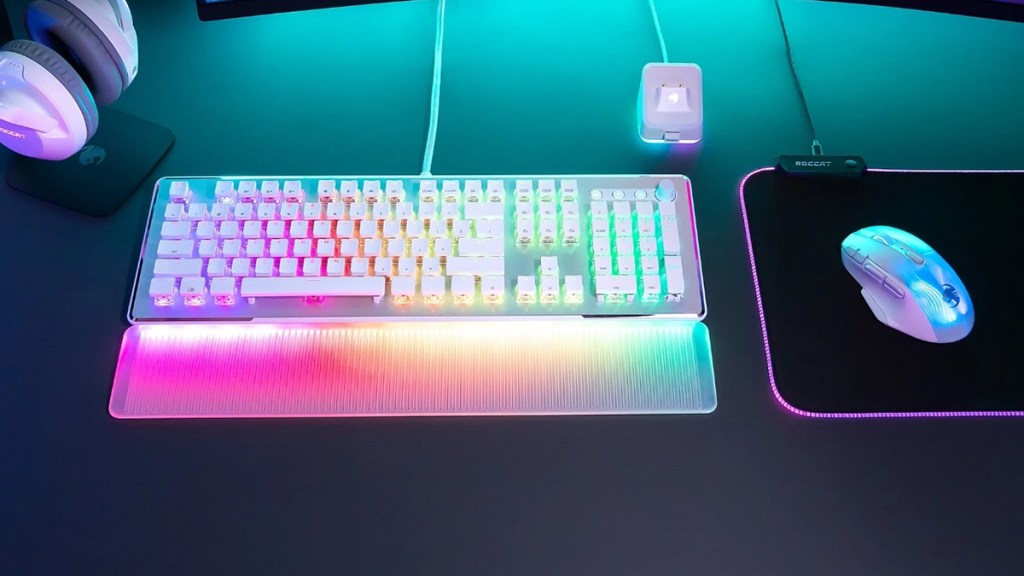 Inside the box of the Roccat Vulcan II Max is the keyboard itself with an attached cable, a translucent wrist rest, and a quick start guide. Knowing the $230 price ahead of the unboxing, I was hoping for a few extras to make that initial first impression a bit more exciting.
Buy the Roccat Vulcan II Max on Amazon here.
After plugging the Vulcan II Max into my PC, the RGB lighting immediately kicked into life. Before I had even attached the wrist rest, I could see that Roccat was pushing hard to make this one of the best RGB keyboards out there. And, for some people, that is very important when it comes to maintaining a "gamer" aesthetic.
For the RGB fans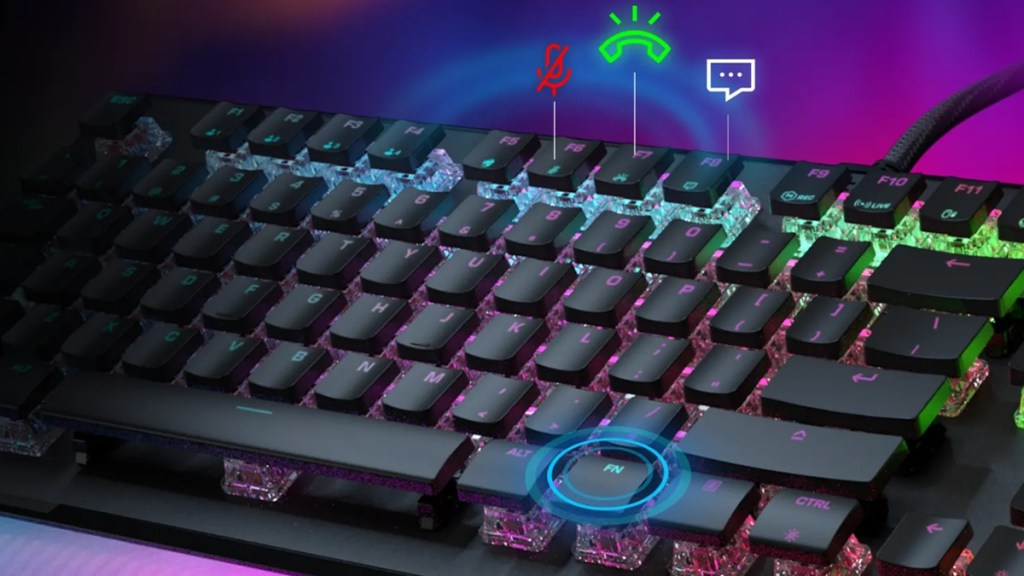 With the wrist rest attached, RGB is taken to the next level. The underglow of the keyboard is sent into overdrive by the translucent material of the wrist rest. For those who love RGB more than anything else, this is going to be a game-changer.
RGB lighting can be customized within the SWARM companion app. This is where all customization is done, including key rebinds, which is a true highlight of the full-sized Max model. This full-sized board also comes equipped with media keys and a knob.
Feels good, too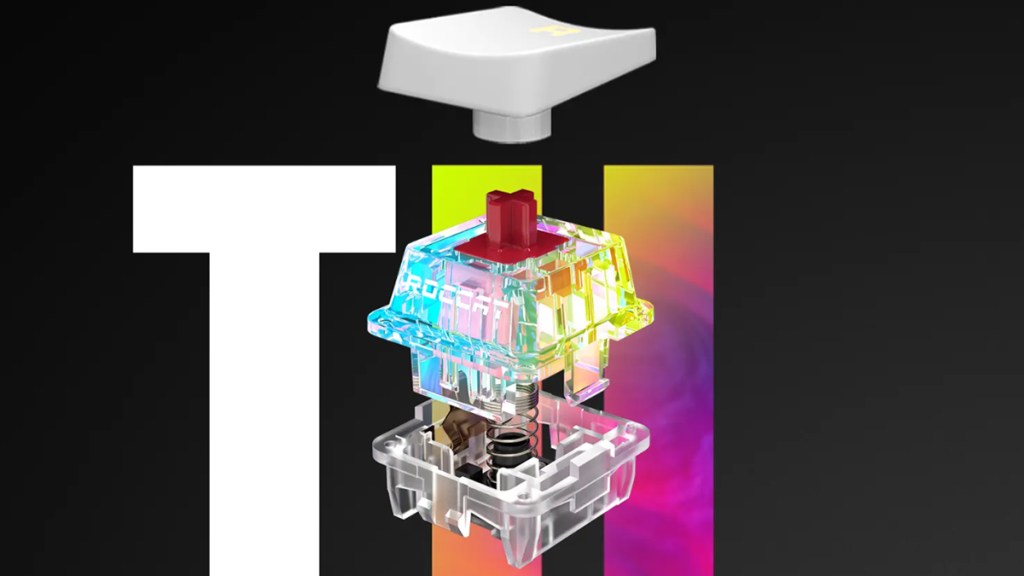 Looking past RGB, let's focus on what the Vulcan II Max actually feels like to use. I'm happy to report that the TITAN II optical mechanical switches feel damn good and are very quick to actuate. Stabilizers are solid, too, with very little rattle. My sample has a space bar that could use a little more love, but otherwise I'm impressed.
ABS, again!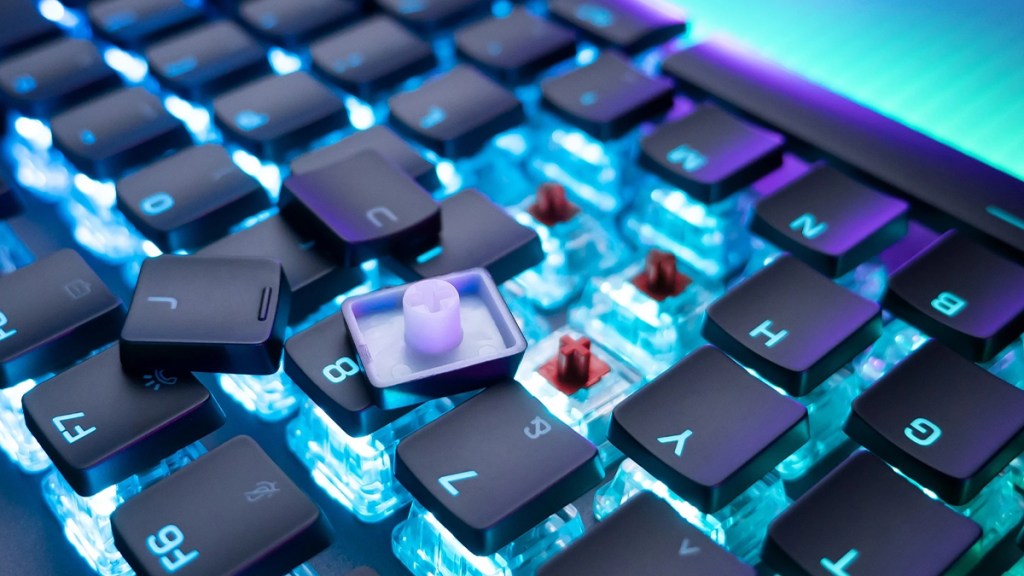 However, it's not all good news, as Roccat is still making use of ABS keycaps. While, yes, these can be swapped out for third-party options (at an additional cost), it would be lovely to see Roccat embracing the strengths of PBT, especially on a premium-priced option like the Vulcan II Max.
After just a few weeks of use during testing, there are already signs of wear on the ABS keycaps. This is common for this type of plastic and most users would prefer PBT for the boost in longevity.
---
Vulcan II Max review sample was provided by Roccat.
Final Verdict
At $229.99, the Roccat Vulcan II Max is very expensive. If it was flawless, then perhaps it would justify it. However, with the ABS keycaps and the less-than-perfect sound of the stabilizers, the cost is just too steep. With that said, for those enamored by the sight of RGB, and who aren't burdened by a budget, the Roccat Vulcan II Max certainly steals the spotlight when it comes to lighting.
Positives and Negatives
RGB looks incredible!

Feels great to type on and game with.

TITAN II optical switches are great.

Media controls are a plus.

SWARM app is solid.

Can't detach the cable.

High price.

ABS keycaps.