If you've ever wanted to make your Steam Deck look like a Nintendo Switch, or specifically a Switch Pro, a new DBrand skin called SwitchDeck will do just that. Known for selling skins for smartphones, laptops, and consoles, DBrand has cheekily announced a $50 SwitchDeck today that will give your Steam Deck that signature blue and red Nintendo Switch color scheme. With reports saying that Nintendo has nixed the rumored Switch Pro in favor of a Switch 2, the company describes this new skin as "the closest you'll get to a Switch Pro."
SwitchDeck is an intentional rip-off of the Switch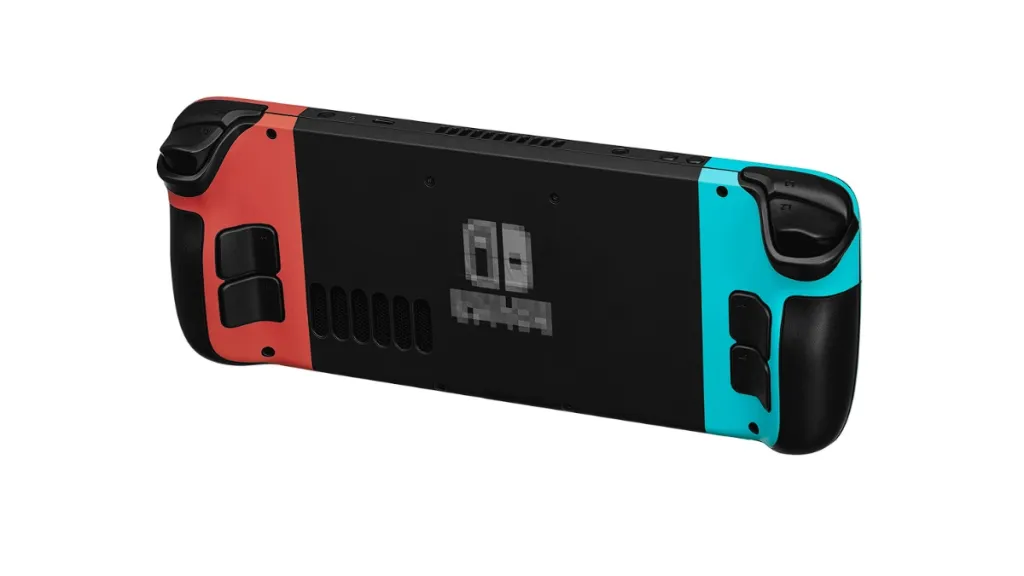 DBrand is very clear on its website that this SwitchDeck skin is about "shameless plagiarism" and is meant to "take a Nintendo Switch and rip it off." Case in point, the cover includes a back skin that has an intentionally blurry picture of the Nintendo Switch logo (pictured above).
With the bright blue skin on the left side of the Steam Deck and the pastel red skin on the right, now even you can fool yourself into thinking that you own a Switch Pro. Truth be told, though, the Steam Deck is likely more powerful than anything a Switch Pro was ever planned to be.
The SwitchDeck comes with a front skin, back skin, two trackpad skins, and a microfiber cloth. You can also purchase several add-ons like tempered glass and stick grips. If you want something more sturdy, you can opt for what DBrand calls a $60 Killswitch Case for 'military-grade impact protection," though you can only pre-order it for a Q1 2023 release.