The Fortnite 3.4 update patch notes have been deployed, letting eager players get a look at the latest content and improvements, which are available right now! Starting today, Epic Games is rolling out fortnightly "content updates" which require no client-side download. This means that new features can be experienced immediately by players.
Fortnite 3.4 Update Patch Notes
The Fortnite vending machine item has now been added to Battle Royale. These are found in various locations around the map. Each vending machine will be issued a random rarity, with all items sold matching that rarity. Common (White) items cost 100 materials, Uncommon (Green) items cost 200, Rare (Blue) items cost 300, Epic (Purple) items cost 400 and Legendary (Gold) items cost 500. Each vending machine will offer three different items, one for each type of material. The item selection will cycle on a slight timer, which can be sped up with a whack from the pickaxe.
A new Fortnite Battle Royale limited time mode has been added. High Explosives v2 replaces Sniper Shootout v2 as the featured LTM. High Explosives v2 strips the game of all non-explosive weapons and speeds up the wait times for the first four storms. Loot and material drops are also increased, making it easy for players to grab lots of ammunition and building resources.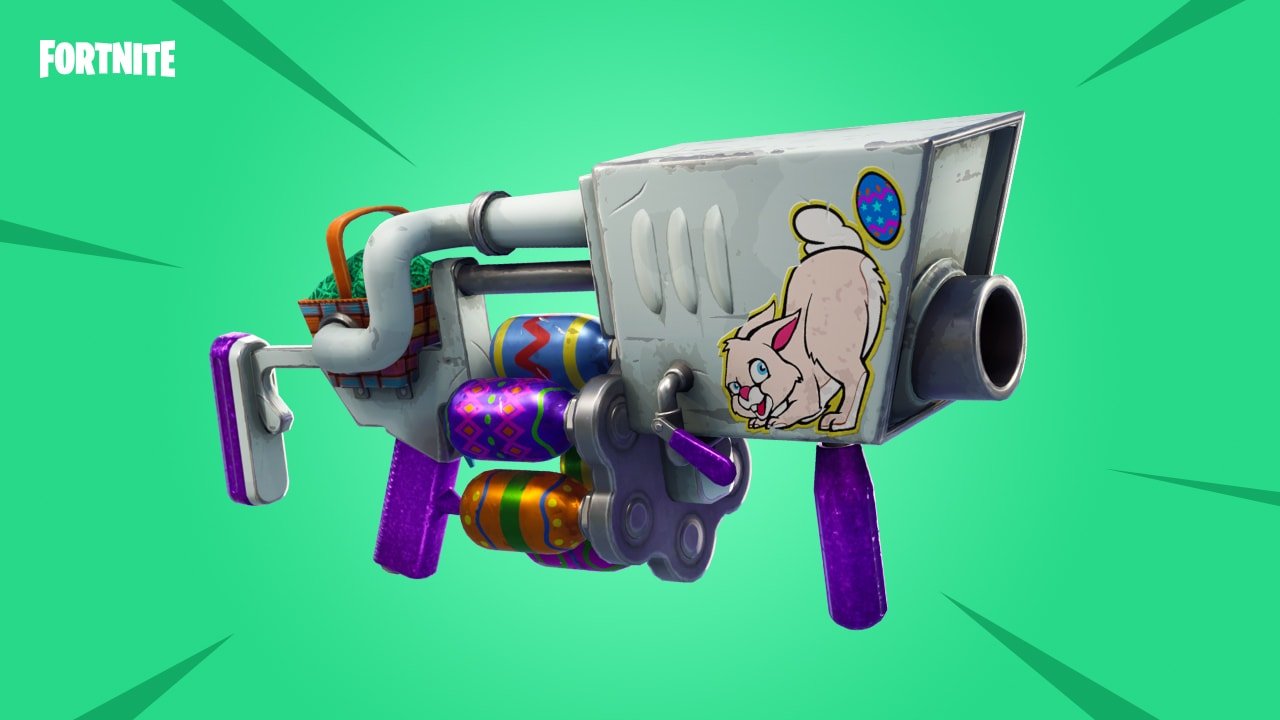 Fortnite Save the World players also have a new item to play with. The Easter egg launcher fires explosive eggs that persist on the ground, like mines. When enemies go near to the egg, it explodes after a short delay. A maximum of six eggs can be active at the same time.
Epic Games has also made big balance changes to many of the Battle Royale weapons. The majority of weapons now feature the "First Shot Accuracy" perk, which gives weapons a 100 percent accurate initial shot when standing still. To help balance this advantage, damage fall-off has been adjusted for these guns. (Full details can be found in the detailed patch notes here.)
More Good Stuff: