The new Archives event is set to launch next week in Overwatch, bringing new limited-time content to the game, including a new four-player story co-op mode. This will also introduce all Overwatch Storm Rising skins 2019 over the event, available for players to unlock through loot boxes, before the skins become locked after the event ends. With new legendary skins available for some of the heroes, players have only a few weeks to earn access to these rare new skins. Read on to find out what are the Archives new skins?
All Overwatch Storm Rising Skins 2019 | Archives skin leaks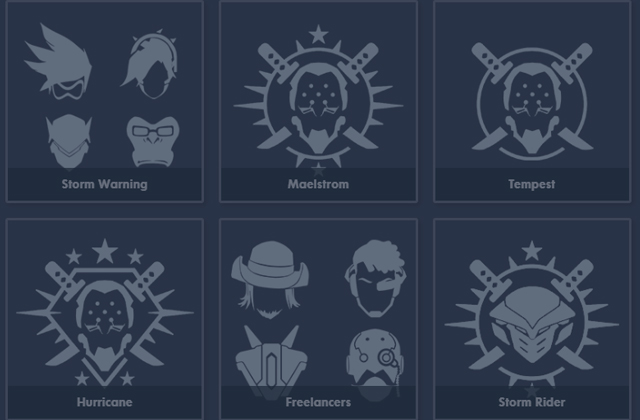 The first sign of the new Overwatch skins came from the news of brand new achievements linked with the Archives event. In particular, the "Freelancers" achievement showcases four heroes in as-yet unseen skins; McCree, Baptiste, Bastion, and Ashe's B.O.B. companion. This is reported to be linked with the Talon mercenary faction, with the skins potentially taking on a variant Talon appearance for each hero, as events unfold in the four-player story co-op mode related to the Talon faction.
However, these aren't the only four skins expected to release in the upcoming event; all Overwatch Storm Rising skins 2019 are expected to total nine skins, as indicated by the nine "classified" skins featured on Overwatch's Archives page. These skins will only be available for a limited time, through earning the Archive loot boxes, as normal loot boxes won't include these new skins. Once the event is over, you won't be able to gain access to the Storm Rising skins for a while, so make the most of the event while it's live.
All Overwatch Storm Rising Skins 2019 | What are the Archives new skins?
Moira, Scientist (Legendary)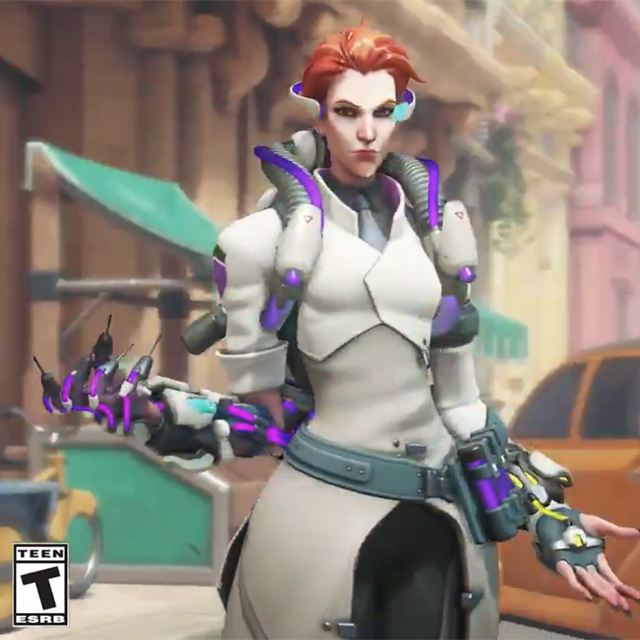 The new legendary skin for Moira resembles her original appearance in the character reveal trailer, as a nod to her origins as a scientist. Her left hand now resembles some of the instruments she may have used before becoming a hero, and there is no trace of the eye implant that her other skins bear. This lab coat outfit is certainly built for study over combat, and lacks any of the armor compared to her other skins, although this will not have any impact on gameplay.
Baptiste, Talon (Legendary)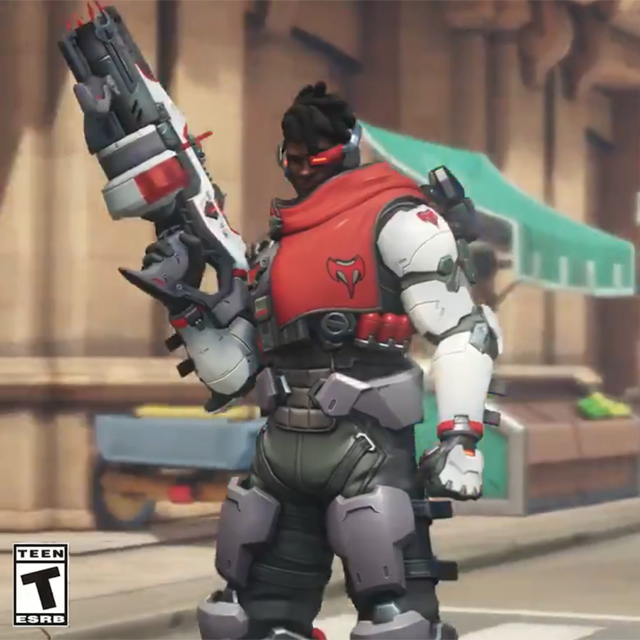 Despite only launching last month, Baptiste is set to receive his first new skin in the Storm Rising event, reflecting his past role in the Talon faction. Before renouncing the Talon mercenaries and becoming a hero, Baptiste rose quickly through their ranks. It's not a surprise to see this Talon variant skin, as numerous heroes have received the same treatment, with Widowmaker's Talon skin a popular choice for many snipers.
Junkrat, Circus (Rare)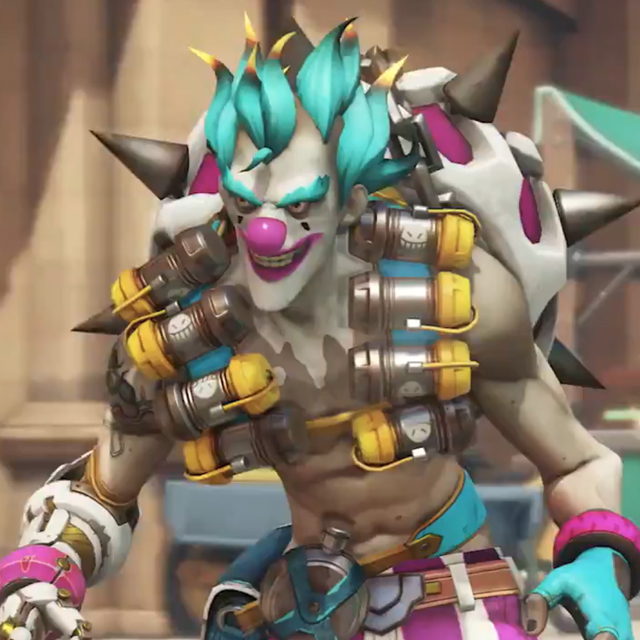 Junkrat receives an entirely different treatment in the Storm Rising update, as Blizzard has given him a new clown skin, despite there being no mention of a history with the circus in his background. Regardless, the makeup gives him an intimidating glare similar to Pennywise, and the wacky outfit definitely isn't out-of-character for the tumbling fool. As a Rare skin, you'll have a greater chance of winning this outfit than the Legendary skins with the Archive loot boxes.
All Overwatch Storm Rising Skins 2019 | What is the best Overwatch Storm Rising skin?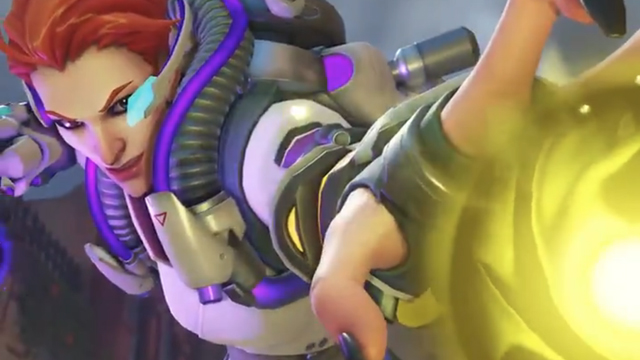 We haven't yet seen all nine of the Storm Rising skins, but some definitely appear to be far ahead than others. While Baptiste's Legendary Talon variant is a great addition to the game, many fans have persistently asked for a more scientific Moira skin since the character's reveal, and it seems like Blizzard didn't disappoint. It's one thing to seek battle with literal assassins, soldiers, and intelligent apes, but it's even more impressive to fight them while wearing a lab coat. Plus, the tie underneath makes her look like Hitman, so that's a definite bonus for us.
Of course, we need to bear in mind that it's incredibly lucky to win your favorite legendary; I'll never forget the legendary Tracer Olympic skin that still evades me three years on. You can increase your chances of winning a legendary through playing to gain experience, as you gain bonus XP while playing with the same party. Of course, you can also buy Archives loot boxes to unlock your favorite skins; you can buy 2 for $1.99, or 5 for $4.99, with better deals on bonus boxes as you spend more.
New Overwatch game modes that Blizzard NEEDS to make
New Overwatch game modes that Blizzard NEEDS to make

It's been just about two years since Overwatch added in any new game modes. Blizzard's FPS already has a pretty large collection, from Low Gravity to the ever-popular Mystery Heroes. However, there are still plenty of FPS staples that could use the old Overwatch touch.

Assault

Sometimes known as Reverse CTF, this mode tasks a team with bringing a bomb into a base defended by an opponent. Overwatch has a shaky relationship with CTF as is, but the maps Blizzard has created could work if the focus is placed on the offense/defense dynamic that already exists in the base game.

Crazy King

Overwatch is all about controlling points, but what if the points weren't so straightforward? Instead of pushing forward, what if the hill moved around a more arena-esque map? Having a control point that jumps around could let some heroes shine in places where they otherwise don't.

Kill Confirmed

Overwatch does finally have a collection of deathmatch modes, but it's still primarily focused on objectives. What if one map had a new objective that combined the two? Originating in Call of Duty, Kill Confirmed has you grabbing "dogtags" from killed players and recovering your teammates to denying their score.

Medieval Mode

Taken from Team Fortress 2, what if you only had access to a specific subset of your weapons? No firearms, no tech, just scrapping with melee weapons. While this might require adding some new tools to the game to fill out the roster, even a game full of Reinhardts swinging hammers could be fun.

Singles Deathmatch

Speaking of, what if deathmatch was tweaked a bit? What if everyone had to make do with a single style of character each round? We could see grenade spam parties with Junkrat, long-range Bastion fights, or just straight up shooter warfare with Soldier: 76

Singles Mystery Heroes

If that's too extreme, what about combining the idea with the best mode in Overwatch? Singles Mystery Heroes would automatically compose two random teams and set them off. No switching, no complaining, you just have to make due and devise a strategy with your teammates on the fly.

Total Mayhem CTF

Another favorite in the arcade is Total Mayhem, a playlist where every power is popping off at all times. What if we brought that mayhem into other objectives? In CTF, we could really see crazy movement capabilities take center stage. It might even be broken, but that's why it's in the Arcade.

VIP

Another mode from the history of Team Fortress, this is basically Payload but with a human player instead of a point. The VIP is a weak player who's barely able to defend themselves, so you need to do it for them. It would solve the issue of heroes not camping on the cart and potentially add another character or two into the game's lore.

Horde Mode

This one is a bit of a cheat, as Overwatch has already had several Horde-type experiences during events. However, there's no regular way to take down waves of robots with friends. A regular horde mode with a few new or recycled maps could even be a third way to rack up weekly loot boxes.

Campaign

The ultimate addition that Blizzard could add to Overwatch is a story campaign. Several years into its life, the players who remain are diehards who can name every minor character in every trailer. Blizzard is full of master storytellers, and the two PvE events it has run more than prove that a full campaign could be amazing.