A new Division 2 patch, unfortunately, means new glitches. In this instance, The Division 2 Skill point bug has cropped up and has left player with too many Skill Points . If you're wondering what this issue is, or how you can fix it, you'll need to read our Division 2 Skill point bug guide to get the lowdown.
The Division 2 Skill Point Bug | Leftover Skill points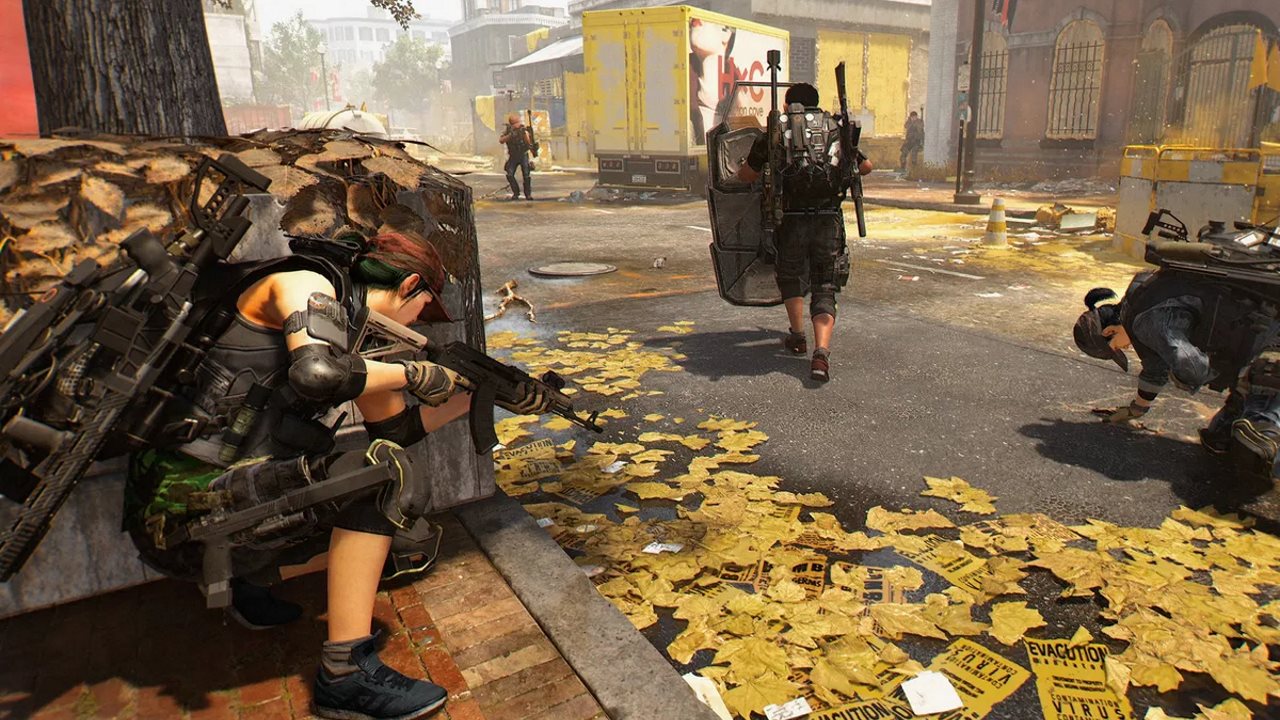 The Division 2 Skill point bug isn't a game-breaking issue, but it's one that is frustrating players. Since the 1.08 update went live, players have complained that they have an additional Skill point that they cannot assign to anything. That's because there is only a finite number of Skills to unlock.
Even if players still have Skills to acquire, however, the extra point still looms large on the in-game menu. All of their Skills are unlocked, but there's a Skill point still waiting to be used down the right-hand side menu.
Other players, such as The Division 2 forum user ipotu, have taken issue with the glitch too. This shouldn't be classed as a big problem. However, players keep getting notifications that they still have a point to spend. As you can imagine, constantly being told this can lead to player frustration if they simply want to play the game.
The Division 2 Skill Point Bug | Is there a fix?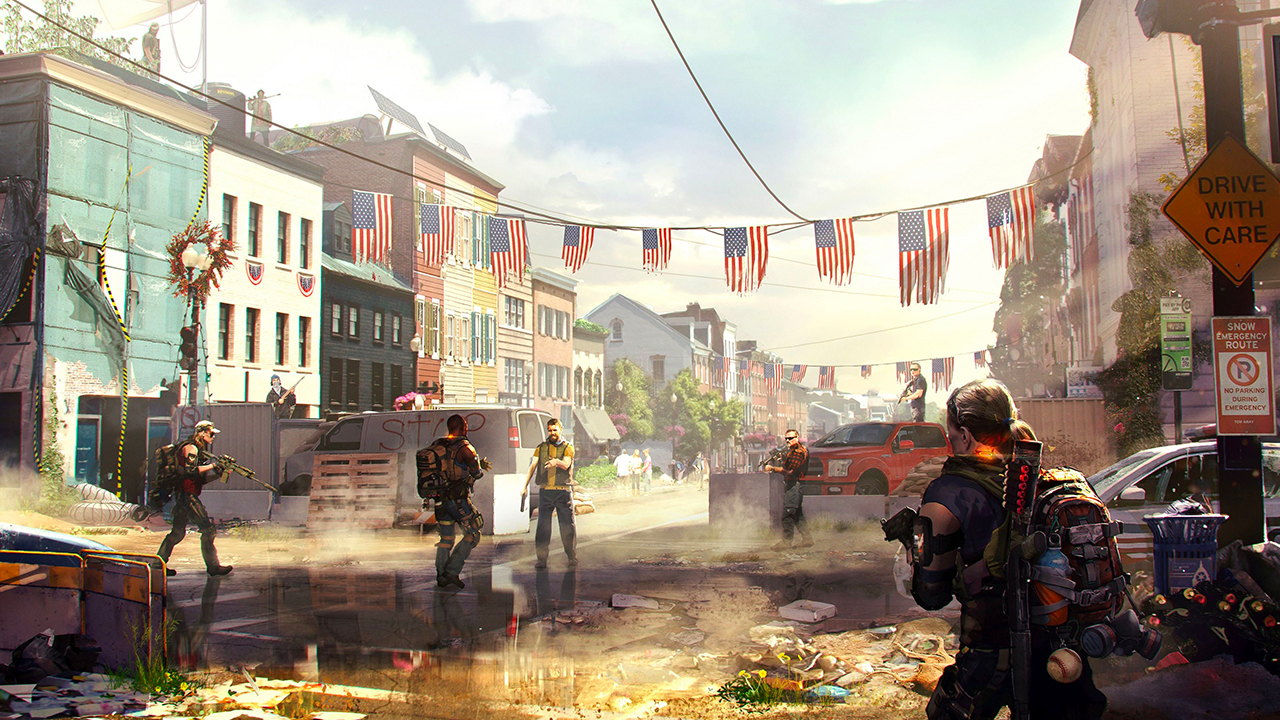 Not yet. The Division 2 Skill point bug has only just been patched through, so any chance of a fix for it is basically zero. The only thing that you can do is let the development team know about the problem.
You can do this by posting in ipotu's thread, which is linked above, or this bugs thread on the game's Reddit page. The game's support team will be on hand to check for bugs and other problems, so post in either of those to grab their attention.
Try and provide every piece of information you can too, as doing so will help the team locate the issue quicker and sort it out.
Division 2 Apocalypse Travel Guide
A Tourist's Guide of Gaming's Post-Apocalyptic Settings

It finally happened. The bombs went off. The zombies took over. The flood waters overtook the city. Valve released Half-Life 3. Whatever the case, you want to make the most out of your post-apocalyptic travel. In honor of The Division 2, we're taking to the skies and touring gaming's most luxurious wastelands.

Enslaved: Odyssey to the West

Treat yourself to a luxurious overgrown wonderland of ruined buildings. Spy the warbots in the distance, but avoid their nasty claws and howling maws. Just grab some EMP devices and holograms and grapple to a prime sunbathing spot. No one will bother you up there.

Far Cry New Dawn

Pristine Hope County was spared by the atomic blasts, which is great news for the end days traveler. Marvel at the intricate and colorful graffiti left by the local "Highwaymen." Enjoy the death races at the arena! Just keep your helmet on and lay low, you probably don't want to be a participant.

Horizon Zero Dawn

From the newest dawn to Zero Dawn. Arrive in All-Mother's Embrace and sample local cuisine from the Nora tribe. Venture out towards Meridian on safari, snapping pictures of all the robotic wildlife. Just remember, steer clear of the Tallnecks. They can crush anything underfoot without warning.

Metro Exodus

The Russian countryside is just as luxuriously gray as any other post-apocalypse. Find a local faction to call your own and scavenge for food from your new rivals. Or, hop on the train and journey towards the unknown as you battle mutants alongside this Artyom fellow.

MotorStorm: Apocalypse

What's better than wandering through ruined buildings and chatting it up with starving locals? Zooming past them on your retrofitted motorbike! Race with other thrillseekers on the roads of civilization's end, avoid sinkholes, and deathtraps on your way to the assuredly dented golden trophy.

Fallout: New Vegas

Roll the dice on New Vegas, the greatest little set of casinos in the Wasteland. Stay in the Lucky 38 and be Mr. House's special guest, or take your chances across the street at the Ultra-Luxe. Just don't try the steak unless you have a strong stomach.

Mad Max

Drive the Magnum Opus out to the Plains of Silence for a luxurious desert vacation. Come for the delicious cans of Dinki-Di Meat and Veggies, stay for the parades of raider caravans gathering in the distance. Bring a sawed-off shotgun along for extra fun.

Rage

Do you want to see the pink of end times Hope County but you need a few more superpowers on your stay? Saddle up to Wellspring and take in the world of Rage. Just sit down at Mick's Garage and get set up with your own Outlander racing vehicle.

State of Decay

For a little extra with your end times, you'll always want to add the Zombies option. Perfect for groups or those with teamwork in their veins, Trumbull Valley offers plenty of opportunities for scavenging and exploring. Make new friends, rescue your old ones, and make a new home before the Breakdown.

Wasteland

If you're looking for that rustic smell, only the classics will do. Jet over to Needles and take your time with turn-based combat and cozy graphics that only a classic PC franchise can provide. See the origins of your favorite vacation spot in this atomic blast from the past.