Out of all of the Active Search gameplay moments in Judgment, searching for Shintani's phone on his body in Yagami's Detective Agency office has to rank up there as one of the most obviously frustrating. Not only are you tasked with finding an incredibly small piece of gear, you'll also have to do it a crucial juncture in the game's narrative. Hitting a roadblock at that point is far from ideal. So, if you want to know the precise Shintani phone location, you'd best read on down below. However, if you haven't got that far yet then a spoiler warning is in effect. Seriously.
Where to find the phone on Shintani's body in Judgment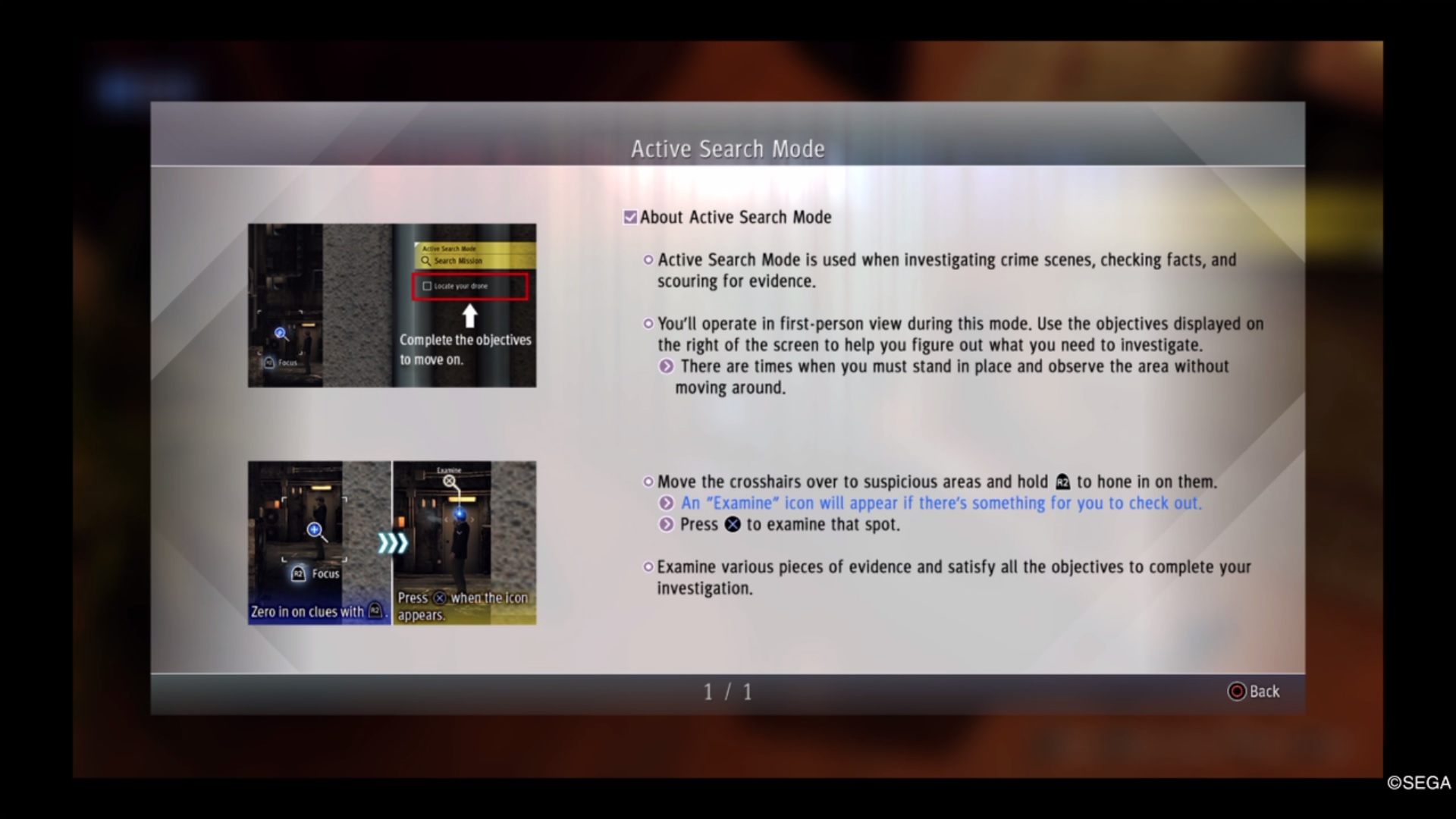 This Verification Mission (essentially hunting for clues in a crime scene) revolves around Yagami finding the freshly-murdered Shintani's phone in his office. However, there are a couple of things you can do to ensure you've at least covered all story bases before hunting for the phone. This is for completionists only, mind you:
First, you'll want to examine the Bloodless Area on Floor to the left of Shintani's slumped over body. That'll net you a small amount of XP.
The closet is up next. Step over Shintani's body and press X near the base of where Shintani fell out to "surprise" you just moments earlier.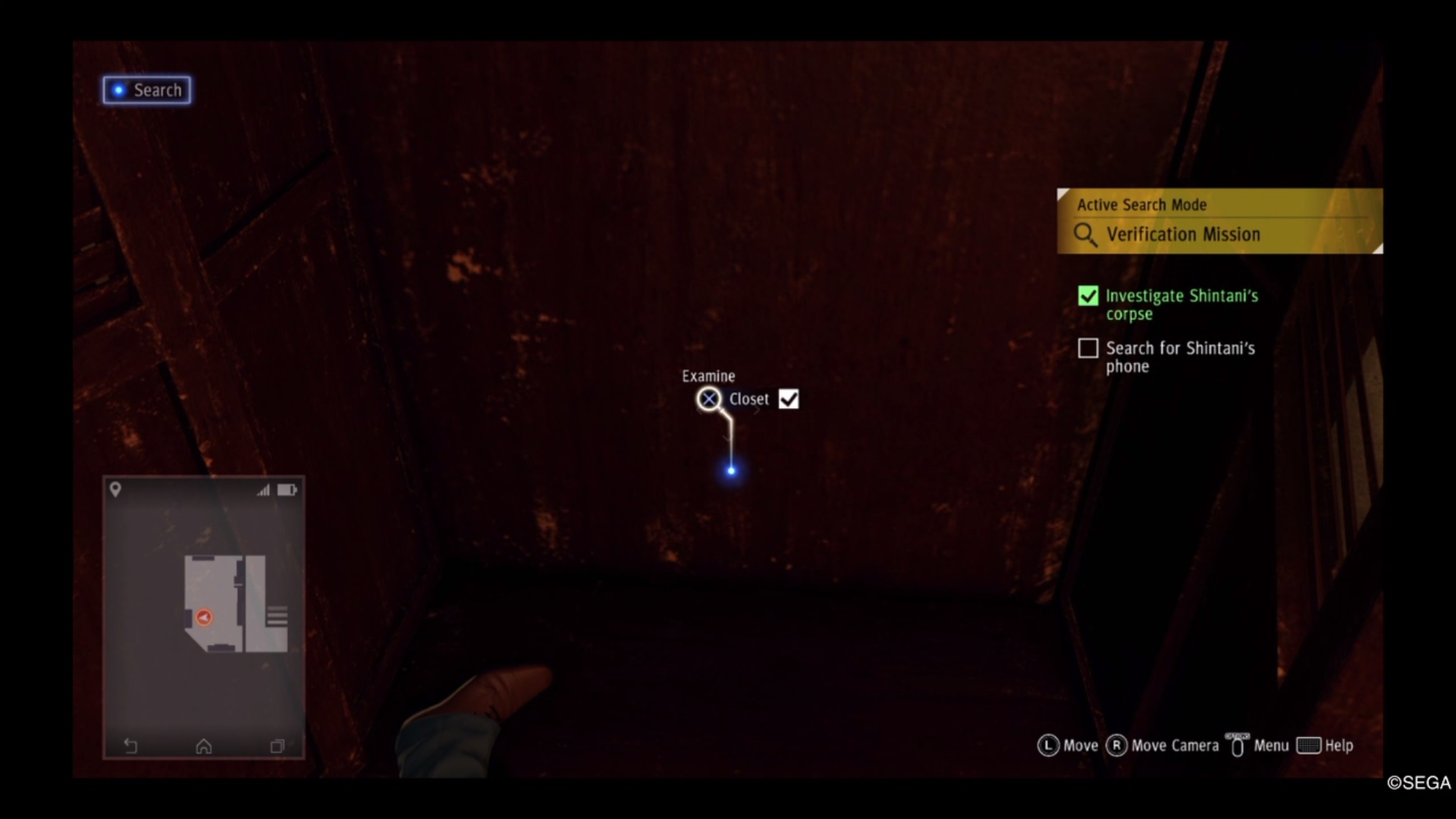 On the last stop before you find the phone, you can examine Shintani's body by focusing on the bloody spots around his tie. Again, this doesn't have any consequences down the line other than netting you a tiny amount of XP.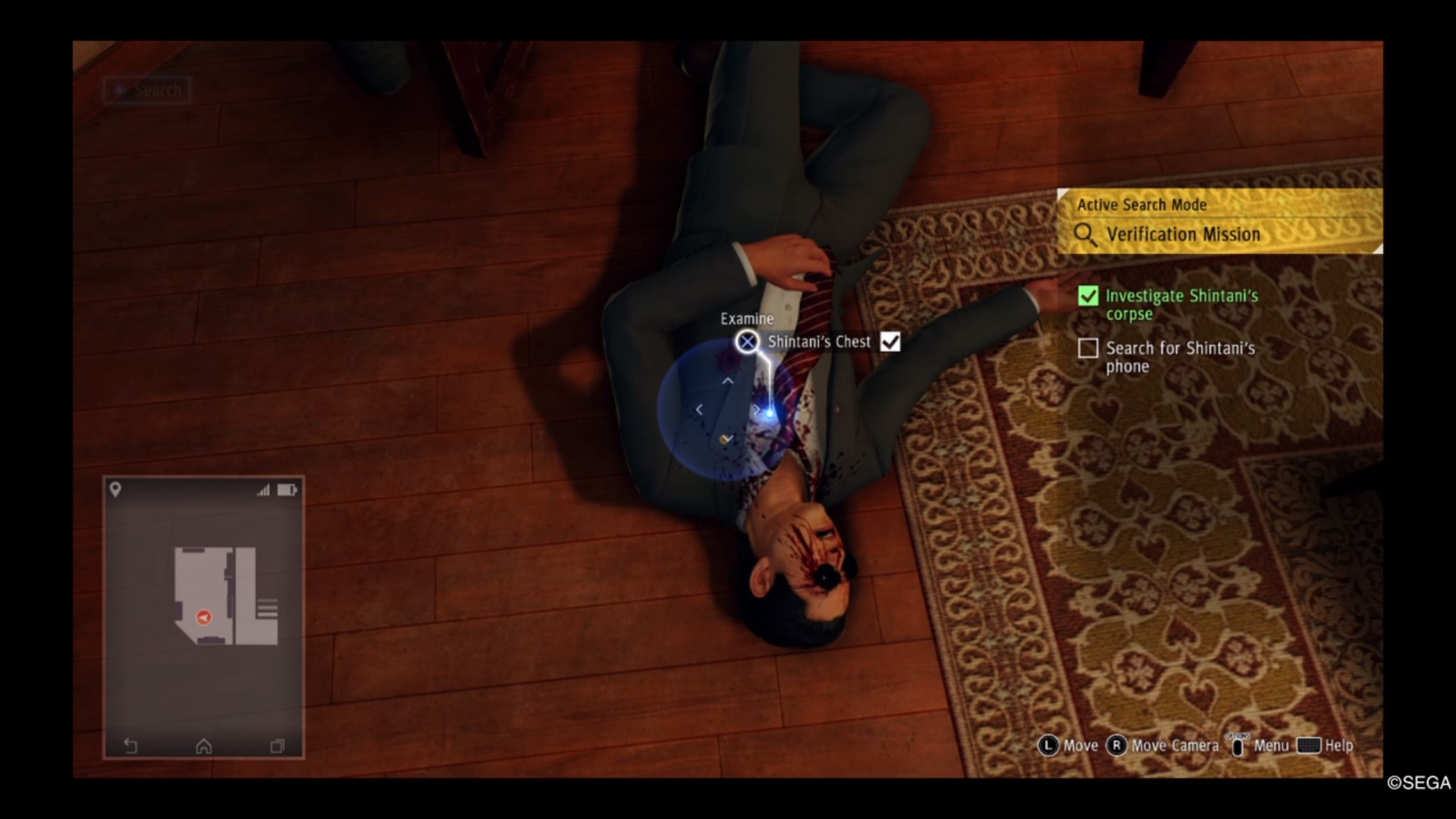 Now, to find Shintani's phone: Focus on his right arm by holding R2 and slowly move towards the coat lining that's sticking out by his trousers. The game should automatically zero in on the phone from here (if not, check the image below for the exact location). Press X on the phone to finish the investigation.