The Harry Potter Wizards Unite weather conditions can have a huge impact on specific areas of the game. These changes can be brought about by the type of weather that's present in the real world, and impacts the game as a result. If you're curious about what weather types are present in-game, and how they can change what fauna and flora you can come across, you'll want to read our Harry Potter Wizards Unite weather guide.
Harry Potter Wizards Unite Weather | What does it change?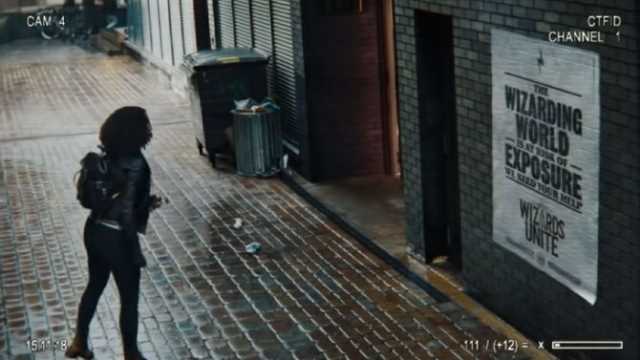 As we mentioned, the type of Harry Potter Wizards Unite weather within the game can impact what you come across on your travels.
For example, there are certain ingredients and animals that you will only encounter at dawn, during the day, at dusk, and during the night. An example of this is the serpent-like creature called the Ashwinder. It's much more likely to appear around evening time when the Sun is setting. Werewolves, too, will only come out under the cover of darkness, so you won't see them out in the daytime.
You can only acquire certain ingredients for your potions during different weather conditions too. For example, ingredients are less likely to spawn in more dangerous conditions such as heavy rain or high winds.
To get a better idea of how the weather will affect your playthrough, you can tap the weather button in the top right corner of your screen. This will give you the weather, the time of day, or the moon phases at night.
Harry Potter Wizards Unite Weather | Condition types
Like the real world, there are plenty of Harry Potter Wizards Unite weather conditions within the game. We've handily provided a list of them below, so you'll be able to keep track of when you come across each one while playing:
Clear/Sunny
Cloudy with sunny spells
Foggy
Overcast/Cloudy
Partly cloudy at night
Raining
Snow
Windy
The moon's position in the sky has different indicators in-game too. Each is different depending on if it is waxing or waning, so look at our list below to see all of the different moons you can see:
First quarter
Full moon
New moon
Third quarter
Waning Crescent
Waning Gibbous
Waxing Crescent
Waxing Gibbous