It may feel like 4K and HDR just came out, but the next big wave is already on the horizon. Over the next few years, more and more 8K TVs are going to hit the market. However, when this new standard becomes commonplace, many are going to find they need to find new 8K HDMI cords. More than likely, the HDMI cables you've had for the last decade have worked just fine, even with the introduction of 4K and HDR into the mainstream. However, that's going to change with 8K.
Finding the best 8K HDMI cord is tricky for several reasons. For one, they look just like every other HDMI cable ever made. For another, the terminology for classifying HDMI cables is incredibly vague, especially when it comes to packaging. This means you could buy a cable that you think will do the job but ends up playing content at a lower framerate than you desire or just doesn't work at all.
ALSO: Best PS4 and Xbox Controller Phone Mounts 2020
How to find the best 8K HDMI cable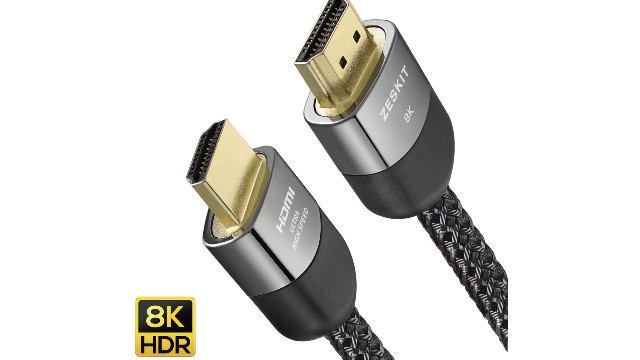 When you're looking to match an HDMI cord to your new 8K TV for 8K content, you're going to be looking for the phrases:
Ultra High-Speed HDMI
HDMI 2.1
48G Cable
Real 8K
8K UHD
8K@60Hz
This type of cord, also known as Category 3 HDMI, is certified to support HDMI 2.1 at 4K, 5K, 8K, and 10K at 120 Hz.
However, there's a bit of a catch. There's almost no 8K content available right now. So, you can either choose to futureproof your TV by purchasing 48G cables or stick with the Category 2 Premium High-Speed HDMI Cables that support HDMI 2.0 standards, which can transmit 4K UHD at 60Hz with HDR.
Fortunately, 8K compatible HDMI cords only cost a bit more than their predecessors. So, if you've sprung for an 8K TV, you might as well get new cables as needed. However, if you already have cables that work with your 4K content, there's no need to replace all of them until 8K content becomes more widely available.
Best 8K HDMI Cables on Amazon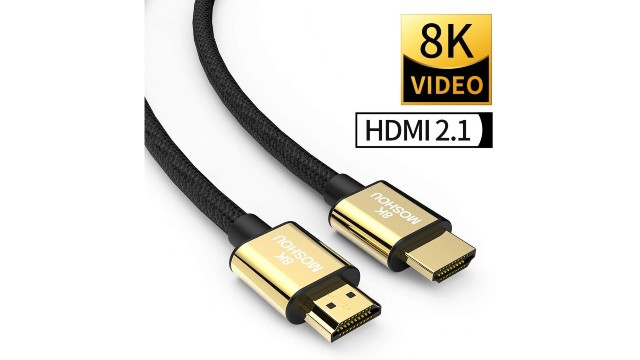 Amazon is a great place to get cheap HDMI cables. For the most part, you're not going to find too many bum cables advertising themselves as 8K compatible. We'll put a selection of what we think are some of the best 8K HDMI cords on Amazon below.
The big thing to keep in mind when shopping for 8K cables is that retail locations often overcharge for these items. Those $100 Monster Cables don't work any better than the generic cords you can get off Amazon. The only aspect in which brand-name cables may be superior is their warranty and return policy. However, you can usually buy 5-10 cords for the price of one of these "premium" cables, so the warranty is pretty much moot.
All of these cables work the same way, and there's no difference from connecting them to your TV than from older cords. In fact, these are all backward compatible with previous HDMI standards, so you can continue to use them with your older electronics. The only real difference between these five cables is the price and finish. Usually, the braided cords cost a bit more than those with a heat shrink finish.
The rule with HDMI cables is that the longer the cord, the more expensive. The products above are all around 6ft in length, which is probably the most common size of HDMI cord you'll find. Be wary when buying HDMI cords longer than 15-20 meters that don't include some sort of signal boosting technology. While there are cables out there that can transmit HDMI unaided even further than that, you'll likely see signal degradation at or over that range with cheaper cables.