It's a good time to be an anime fan with a Netflix account right now, outside of North America at least, as the Studio Ghibli films have begun to release on the streaming platform. Of course, if you're new to Ghibli, you'll be wanting to know if there is a specific Studio Ghibli Netflix watch order you should be sticking to. In this guide, we'll let you know the answer to "what Studio Ghibli film should I watch on Netflix first?" Read on to find out.
Studio Ghibli Netflix Watch Order | What film should I watch first?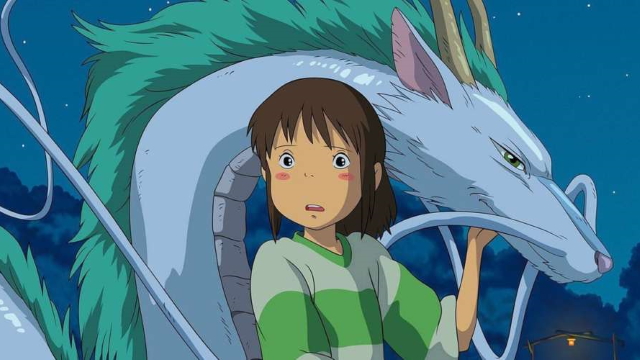 Before we begin, you'll need to know that it seems as though Grave of the Fireflies isn't available on Netflix. You can head to Amazon Prime to watch that devastating masterpiece. Depending on when you're reading this, too, not all Studio Ghibli films will be on Netflix. As of writing, Just seven Ghibli films are available to stream on Netflix, which are as follows:
Castle in the Sky
Kiki's Delivery Service
My Neighbor Totoro
Ocean Waves
Only Yesterday
Porco Rosso
Tales from Earthsea
ALSO: This Animal Crossing merch will get you pumped for New Horizons
The likes of Spirited Away and Princess Mononoke will be added to Netflix on March 1, 2020. It won't be until April 2020 when we'll see all 21 of the Studio Ghibli Netflix films on the platform. In terms of a Studio Ghibli Netflix watch order, therefore, there isn't one.
None of the films here are direct sequels to any other, but some do warrant watching in order based on themes and characters. We'd recommend, for example, that you watch Whispers of the Heart before you see The Cat Returns. Aside from those two, however, nothing else jumps out as needing to see any other Ghibli film before any other. It's entirely up to you. You can watch the all in chronological order based on when they released, you can group them by directors, or you can simply watch them in whatever order you'd like, simply picking your next Ghibli film based on the trailer or description.
We do recommend, however, that if you're new to Studio Ghibli, you might want to start with one of the animation house's classics. Starting with My Neighbor Totoro, Howl's Moving Castle, or Spirited Away ought to give you a good understanding of what Studio Ghibli films are all about. Again, though, don't be intimidated by them all, the vast majority of Studio Ghibli films are completely standalone releases.