GOG.com has launched its DRM-free summer sale, offering loads of PC games at deeply discounted prices.
The sale features a number of newer titles like The Witcher 3: Wild Hunt and Telltale Games' ongoing Game of Thrones adventure series, as well as older gems like the classic LucasFilm adventure titles, BioWare's Jade Empire, and Double Fine's Brutal Legend.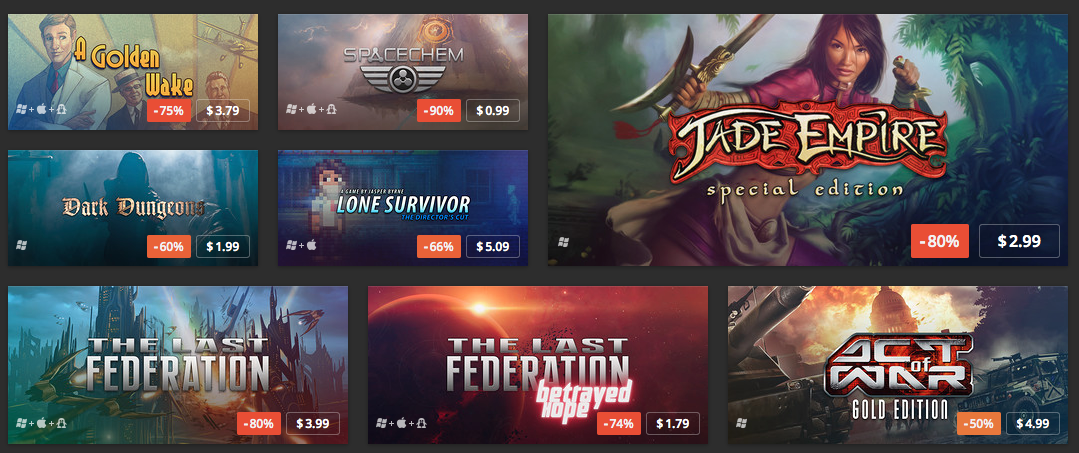 You can check out all these deals and more over at GOG.com's official site.