ANDA SEAT X NAVI GAMING CHAIR REVIEW.
The Anda Seat x Navi is the latest collaborative product from the prominent gaming chair company. This time around, Anda Seat is teaming up with esports team Navi to deliver a striking variant of one of their large-sized chairs. How does it hold up and should Navi fans, or lovers of the design in general, consider picking it up? This is my Anda Seat x Navi review.
Build it big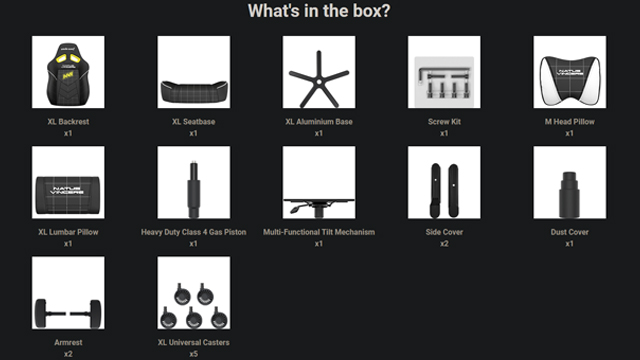 Anda Seat chairs come in a large, single box containing everything buyers need to put together their new gaming seat. This includes a screw kit and tools. As I've personally put together a fair few Anda Seat chairs at this point, the process only took me 20-30 minutes at a leisurely pace.
Newcomers should expect to take 30-45 minutes, with additional help from a friend or family member, where possible.
That Navi style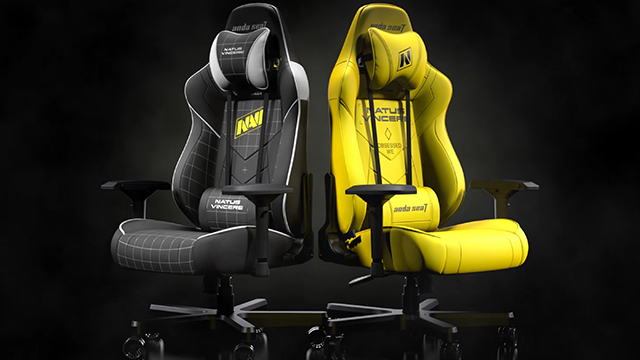 Once the Anda Seat x Navi gaming chair has been assembled, the unique design elements become obvious. I'm using the black edition of the chair, but there is a yellow variant. For those who can pull off that vibrant yellow in their office or gaming space, more power to you, but I just had to go for the more subtle black.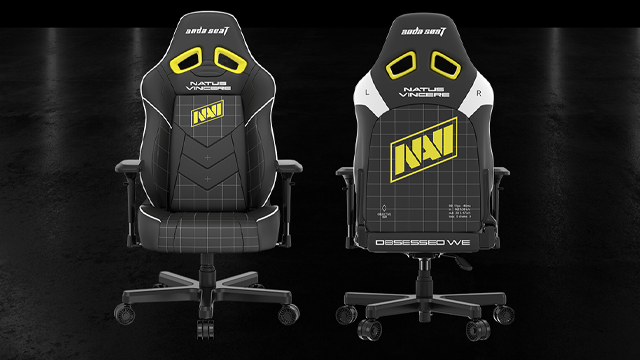 Though I opted for black, there are still many elements inspired by Navi and gaming as a whole. Little touches of color and text give the Navi chair its own look. I like the white accent color used throughout which makes it stand apart from the likes of Anda Seat's Dark Demon and other totally black chairs.
Large and in charge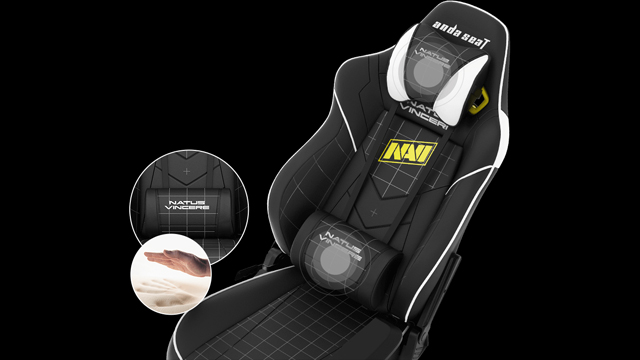 The Anda Seat x Navi has a recommended user height of 200 cm and a weight limit of 130-170 kg. It's 130 kg for those planning to use the rocking and reclining feature, and 170 kg for those sitting static. This is described as "Large" in sizing and it's certainly a big chair that takes up a good portion of floor space, especially if users are planning to take advantage of that full 160-degree tilt.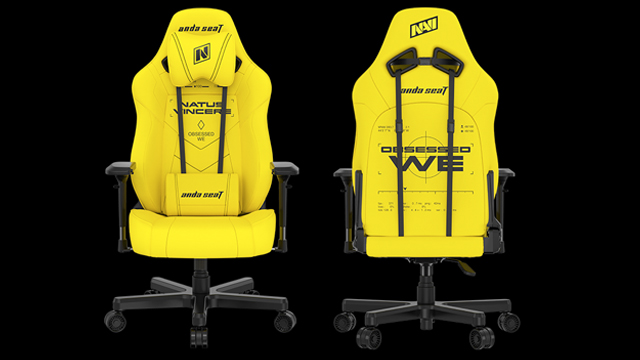 Comfort-wise, the Anda Seat x Navi uses a tried-and-tested shape and high-quality materials to satisfy ergonomically while retaining comfortability. There are Anda Seat chairs in my house that have been used daily for years and they still look new, so I'm confident that the "DuraXtra AD+ Leather" used in this chair will stand the test of time. Cheaper solutions can see their material rubbing away after only a few months of use, so there's definitely an advantage in investing in better-quality materials from the outset, assuming your budget allows.
Keeping ergonomics in mind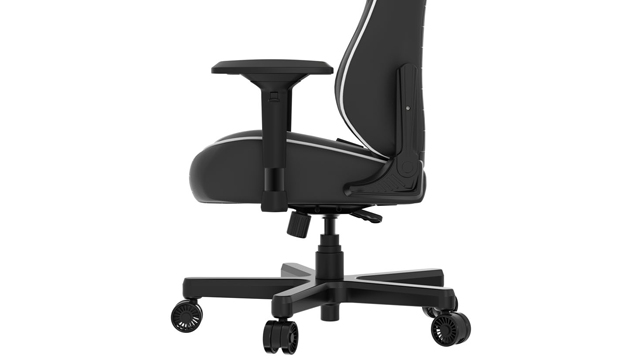 When it comes to setting the chair into the perfect ergonomic position, the combination of the gas-lift, tilt lever, and four-directional armrests makes finding the optimal sitting position super simple. The neck and lumbar pillows are also easy to maneuver or remove, depending on how the user is sitting.
One thing Anda Seat gets so right is being able to deliver both a good position for typing while also making it easy to lie back and enjoy some lazy gaming. The pull of a lever activates the recline and it's extremely smooth. What's more, I feel like I can trust this chair not to topple over, which isn't always the case with these ultra reclining seats.
Anda Seat x Navi Review: The final verdict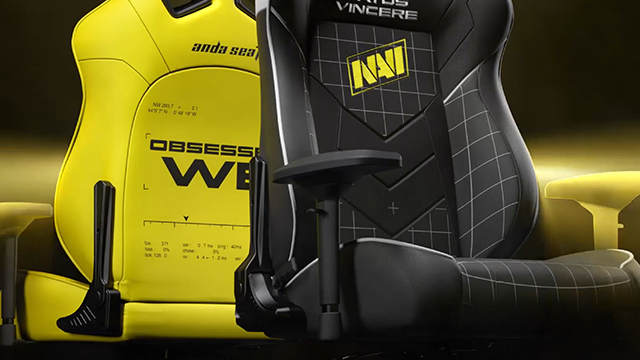 At $529.99 ($449.99 during the sale on at the time of writing), the Anda Seat x Navi is definitely a premium option. The collaboration with Navi has clearly bumped up the cost to the buyer, which non-fans might not be willing to swallow. However, for diehard Navi fans who want to show their support to the esports team, this Anda Seat chair is brilliantly themed.
Ultimately, the Anda Seat x Navi is a solidly-built gaming chair that boasts the key bells and whistles of other premium Anda Seat products, while offering a unique style that Navi fans will no doubt love. The pricing is certainly up there but, if it's within your budget, there's a lot to love here.
---
Anda Seat x Navi review unit was provided by Anda Seat (US)/Anda Seat (UK).
Fantastic Navi themes in black and yellow.

Anda Seat's solid chair foundation.

Recline feels solid and well-balanced.

Good adjustability.

The price tag is steep, even for this crossover product.