GLORIOUS MODEL I GAMING MOUSE FOR PC, MAC, PS5, PS4, XBOX SERIES X|S, AND XBOX ONE.
With Logitech failing to revamp the legendary G502 mouse in time, Glorious has swooped in with its Model I. Though the company might not admit to inspiration from the G502, the Glorious Model I is a clear modern-day take on one of Logitech's most celebrated gaming products. Glorious has combined everything that I loved about the G502 with its own flavor of extreme weight reduction, fantastic mouse feet, brilliant cable, and a bonus add-on of swappable magnetic side buttons. This is the Glorious Model I review.
Seems familiar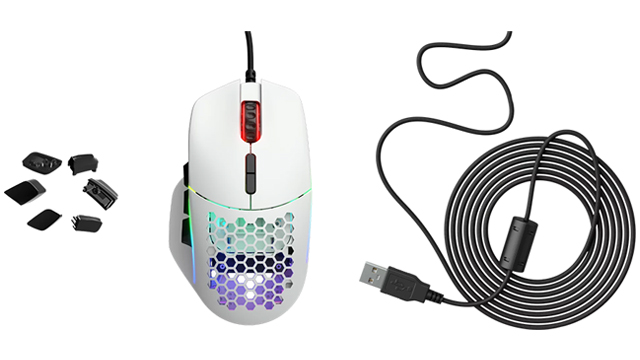 The Glorious Model I comes in a pretty sizeable box. It's an admittedly chunky mouse that's aimed at medium to larger hands. In addition to the Model I, there are six swappable magnetic side buttons that allow players to either block off certain side buttons so that they can't be pressed, or change their physical shape to fit a player's preference. This is a neat touch, though I stuck to the default configuration throughout my testing.
At the initial launch, the Model I comes in two variants. I've got the black one, but there's also a white one. There's only the matte texture available for now, though I'm hoping a glossy option does eventually get added to the line-up.
Made lighter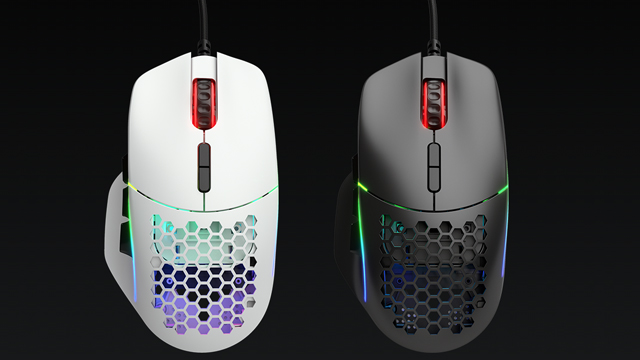 Though I've now gotten used to lightweight mice that sit between 60-70 grams, it's still impressive to see an ergonomic/multi-button mouse weighing in at just 69 grams. With the G502 coming in at 120 grams, comparing the two is pretty hilarious and moving it around feels downright horrible. It might just be me, but I'm now super sensitive to mouse weight and I feel sluggish when using a heavier unit.
The lightweight construction helps to make the Model I feel incredibly comfortable in the hand and it's very easy to whip around the mousepad, assisted further by the PTFE G-Skate mouse feet. My mouse hugs around it and it feels very secure.
Lightweight software, too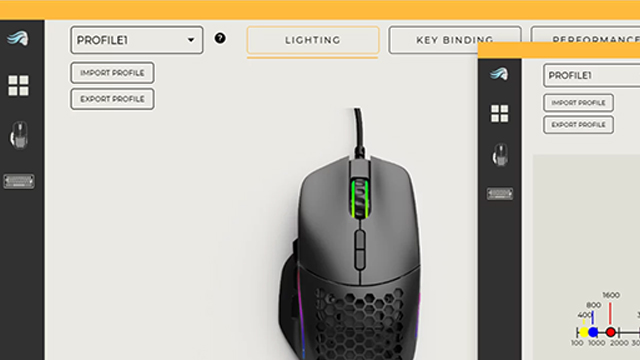 For those who want RGB, there's a fair bit of lighting here. This, and other features, can be customized through the Glorious Core software, which has evolved to become a clean and functional app that does the job and little else, which is exactly what I want from a peripheral application.
Performance in-game is perfect. The Glorious BAMF sensor performs brilliantly, as always. There are no nasty surprises here, only the need to adapt to once again having a bunch of mouse buttons available. Ever since moving away from the G502, I've missed having more than two buttons on the side of my mouse. Being able to map four functions to my thumb, ready for immediate action, is killer in the first-person shooters I play. Those who play MOBAs and MMOs will also find great utility here.
Pairing the 11 remappable functions with the smart toggle function allows for up to 21 button functions. That is a lot of actions that can be mapped to your mouse, which I think is essential given how complex the inputs of some games have become.
Glorious Model I Review: Is it worth buying?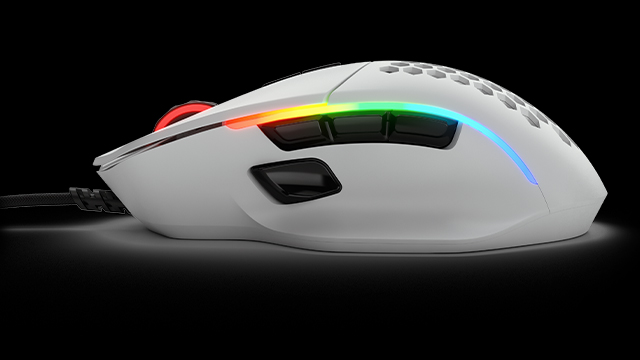 At $59.99, the Glorious Model I once again lands at a very competitive price and is surely going to attract the attention of those who used and loved the Logitech G502. Frankly, Glorious has beaten Logitech to the punch with this one, taking a similar shape to the G502, giving it some additional functionality, and then making it lightweight.
If you've been waiting for multi-buttoned mice to become lightweight, Glorious is here with the solution. Now all they need to do is make it wireless to really bring it home and give Logitech a final kick for not making the G502 Lightspeed Superlight.
---
Model I mouse review unit was provided by Glorious.
Fantastic shape made lightweight.

Additional buttons are awesome.

Hotswappable buttons for personalization.

RGB lighting is better than expected.

Glorious Core software works well.

Great price.

Not available in glossy and/or wireless, yet...

Shape won't be for everybody.

Holes in the shell aren't trendy anymore.